JClowe
As part of its "Meet the Artists" performance series, Norman Rockwell Museum will present "Vincent van Gogh: A Portrait by the Postman Roulin" on Saturday, March 12, starting at 5:30 p.m. Actor Ted Zalewski will capture the spirit of the post-impressionist painter through the voice of the Postman Roulin. As van Gogh's loyal friend, Roulin relates van Gogh's personal and artistic journey from his native Holland to the south of France. Based on extensive research into van Gogh's life and letters, Zalewski's performance is filled with humor, passion, and joie de vivre; refreshments will follow the program. Admission to the event costs $12 for adults, $5 for children, and $8 for Museum members.
JClowe
Celebrating the final week of its exhibition, "Masters of the Golden Age: Harvey Dunn and His Students," Norman Rockwell Museum will present an art talk on "The Teachings of Harvey Dunn," on Saturday, March 5, starting at 5:30 p.m. Join George Fernandez, Associate Professor and Visual Communications Chair at SUNY Farmingdale, for a look at the life and teachings of Dunn (1884-1952), an influential Golden Age illustrator. The artist realized his full potential after practically applying the ideals taught to him by acclaimed illustrator Howard Pyle (1853-1911), which became the bedrock of Dunn's own teachings. The careers of Dunn's most famous protégé, including Mead Schaeffer, Dean Cornwell, Harold Von Schmidt, and others, will be explored. Admission to the event is free for Musuem members, or with regular Museum admission.
JClowe
Norman Rockwell Museum is sad to learn of the passing of Ann Fitzpatrick Brown, a long-time friend and supporter of the Museum. Ann was a member of an entrepreneurial family involved in mail order, retail, and the hotel business, which included The Red Lion Inn and Country Curtains, based in Stockbridge. The Fitzpatrick family also had close ties to Norman Rockwell, were proud to be models for several of his works, and were instrumental in fulfilling the vision of a museum to preserve his legacy—Ann served as a trustee of Norman Rockwell Museum from 1998-2008.
EXPERIENCE
NORMAN ROCKWELL MUSEUM
Fall 2018
Hours

November – April: open daily:
Weekdays: 10 a.m. to 4 p.m.
Weekends and holidays: 10 a.m. to 5 p.m.

Studio open through November 12, 2018
(currently open) Hours: 10:30 a.m. – 4 p.m.

Holiday Hours
The Museum is Closed:
   Thanksgiving Day
   Christmas Day
   New Year's Day
Daily Gallery Talks
11 a.m. | 12:30 p.m. | 2:30 p.m.
Gallery Tours
Award-winning Audio Tour
NEW! Digital Tour on your own mobile device
BECOME A MEMBER
For priceless memories, become a Member today! Our members are the first to know about opportunities to preview exciting new exhibitions, participate in art classes, and attend exciting educational workshops.
MAKE A GIFT
Your financial support helps the Norman Rockwell Museum carry out its mission of bringing the world of Norman Rockwell and American Illustration to life everyday.
STAY CONNECTED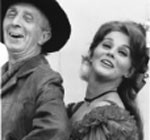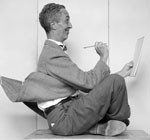 VISIT
Norman Rockwell Museum is dedicated to education and art appreciation inspired by the legacy of Norman Rockwell.
RESEARCH
The Rockwell Center for American Visual Studies is the nation's first research institute devoted to the art of illustration.
LEARN
Norman Rockwell Museum presents the world's largest collection of original Norman Rockwell art.
SHOP
Your only source where every purchase directly supports the legacy of Norman Rockwell.
.