July 17 @ 10:30 am
-
3:30 pm
JClowe
In conjunction with its current exhibition, "Roz Chast: Cartoon Memoirs," which also celebrates family, life's humorous moments, and standing up to adversity, Norman Rockwell Museum will reinstall its main galleries to focus on these thematic elements, and offer an in-depth look at the artist's process. "Norman Rockwell: Heroes, Humor, and Growing Up" will be on view at the Museum through October 18, 2015.
JClowe
Pauline Adams (lower right) and family pose for Norman Rockwell's "United Nations," early 1950s. Photo by Gene Pelham. Norman Rockwell Museum Collections. ©Norman Rockwell Family Agency. All rights reserved. On Friday, October 2, we [...]
JClowe
In conjunction with its latest exhibition, Roz Chast: Cartoon Memoirs, Norman Rockwell Museum will present "Aging in America: Attitudes and Access," the latest in its Four Freedoms Forum series on Thursday, September 24, starting at 5:30 p.m. The public forum will explore the dynamic increase of life expectancy in the U.S. and other developed nations, and the challenges and increased needs it places on access to differentiated care. Inspired by the themes in artist Roz Chast's award-winning graphic memoir, "Can't We Talk About Something More Pleasant?" which examines her relationship with her aging parents, the program will feature commentary by experts in the field and encourage community discourse. A reception will follow.
EXPERIENCE
NORMAN ROCKWELL MUSEUM
Summer 2018
Hours

May – October and holidays:
open daily: 10 a.m. – 5 p.m.
open until 7 p.m. Thursdays in July and August
Studio open April 28 through November 12, 2018
(currently open)

Holiday Hours
The Museum is Closed:
   Thanksgiving Day
   Christmas Day
   New Year's Day
Daily Gallery Talks
11 a.m. | 12:30 p.m. | 2:30 p.m.
Gallery Tours
Award-winning Audio Tour
NEW! Digital Tour on your own mobile device
BECOME A MEMBER
For priceless memories, become a Member today! Our members are the first to know about opportunities to preview exciting new exhibitions, participate in art classes, and attend exciting educational workshops.
MAKE A GIFT
Your financial support helps the Norman Rockwell Museum carry out its mission of bringing the world of Norman Rockwell and American Illustration to life everyday.
STAY CONNECTED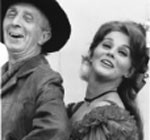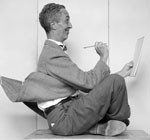 VISIT
Norman Rockwell Museum is dedicated to education and art appreciation inspired by the legacy of Norman Rockwell.
RESEARCH
The Rockwell Center for American Visual Studies is the nation's first research institute devoted to the art of illustration.
LEARN
Norman Rockwell Museum presents the world's largest collection of original Norman Rockwell art.
SHOP
Your only source where every purchase directly supports the legacy of Norman Rockwell.
.