November 21 @ 11:00 am
-
2:50 pm
JClowe
Norman Rockwell Museum will present Wonder of the Holidays, an afternoon with Caldecott Award-winning illustrator Jerry Pinkney on Saturday, December 8, from 1 to 4 p.m. Pinkney will share his illustrated stories of holiday wonder, warmth, and cheer by three noted authors.
DHeck
In preparing to paint this 1961 Saturday Evening Post cover, Norman Rockwell noted that many countries, cultures, and religions incorporate some version of the Golden Rule into their belief systems. "Do Unto Others as You Would Have Them Do Unto You" is a simple but universal phrase that reflected Rockwell's personal philosophy.
JClowe
Before the winter solstice, as the days grow shorter, people of every culture long for the return of light. This fall/winter season Norman Rockwell Museum will explore the commonality and distinctiveness of people through the art and stories found in children's holiday picture books created by six award-winning illustrators. Cultural Traditions: A Holiday Celebration is on view at the Museum from November 17, 2018 through February 10, 2019.
EXPERIENCE
NORMAN ROCKWELL MUSEUM
Fall 2018
Hours

November – April: open daily:
Weekdays: 10 a.m. to 4 p.m.
Weekends and holidays: 10 a.m. to 5 p.m.

Studio open through November 12, 2018
(currently closed) 

Holiday Hours
The Museum is Closed:
   Thanksgiving Day
   Christmas Day
   New Year's Day
Daily Gallery Talks
11 a.m. | 12:30 p.m. | 2:30 p.m.
Gallery Tours
Award-winning Audio Tour
NEW! Digital Tour on your own mobile device
BECOME A MEMBER
For priceless memories, become a Member today! Our members are the first to know about opportunities to preview exciting new exhibitions, participate in art classes, and attend exciting educational workshops.
MAKE A GIFT
Your financial support helps the Norman Rockwell Museum carry out its mission of bringing the world of Norman Rockwell and American Illustration to life everyday.
STAY CONNECTED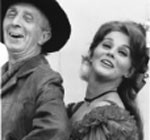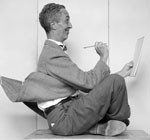 VISIT
Norman Rockwell Museum is dedicated to education and art appreciation inspired by the legacy of Norman Rockwell.
RESEARCH
The Rockwell Center for American Visual Studies is the nation's first research institute devoted to the art of illustration.
LEARN
Norman Rockwell Museum presents the world's largest collection of original Norman Rockwell art.
SHOP
Your only source where every purchase directly supports the legacy of Norman Rockwell.
.