October 23 @ 10:30 am
-
3:30 pm
JClowe
As part of its "Inspired By Rockwell" lecture series, Norman Rockwell Museum will present a talk with illustrator Bri Hermanson on Saturday, October 20, starting at 5 p.m. A renowned scratchboard illustrator, Hermanson's work can be seen in the Museum's current traveling exhibition Reimagining The Four Freedoms. 
JClowe
Norman Rockwell Museum will present a digital painting workshop on Saturday, October 20, from 1 to 3 p.m. Gaming artist and Museum educator Patrick O'Donnell will explore the step-by-step process used in creating digital artworks in Adobe Photoshop.
JClowe
Norman Rockwell Museum will present a walking history tour of Stockbridge Cemetery on Thursday, October 25, starting at 5 p.m. The Museum's Curator of Education Tom Daly will lead the tour, which looks at the burial sites of such luminaries as Norman Rockwell, Elizabeth Freeman, the Sedgwick Family, and other notable town residents.
EXPERIENCE
NORMAN ROCKWELL MUSEUM
Summer 2018
Hours

May – October and holidays:
open daily: 10 a.m. – 5 p.m.

Studio open April 28 through November 12, 2018
(currently open) Hours: 10:30 a.m. – 5 p.m.

Holiday Hours
The Museum is Closed:
   Thanksgiving Day
   Christmas Day
   New Year's Day
Daily Gallery Talks
11 a.m. | 12:30 p.m. | 2:30 p.m.
Gallery Tours
Award-winning Audio Tour
NEW! Digital Tour on your own mobile device
BECOME A MEMBER
For priceless memories, become a Member today! Our members are the first to know about opportunities to preview exciting new exhibitions, participate in art classes, and attend exciting educational workshops.
MAKE A GIFT
Your financial support helps the Norman Rockwell Museum carry out its mission of bringing the world of Norman Rockwell and American Illustration to life everyday.
STAY CONNECTED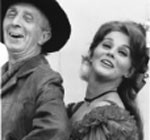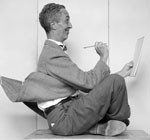 VISIT
Norman Rockwell Museum is dedicated to education and art appreciation inspired by the legacy of Norman Rockwell.
RESEARCH
The Rockwell Center for American Visual Studies is the nation's first research institute devoted to the art of illustration.
LEARN
Norman Rockwell Museum presents the world's largest collection of original Norman Rockwell art.
SHOP
Your only source where every purchase directly supports the legacy of Norman Rockwell.
.