September 25 @ 11:00 am
-
2:50 pm
JClowe
Norman Rockwell Museum welcomed new members to its Board of Trustees and National Council during the Museum's annual meeting held on September 15, 2017. Douglas Clark, Audrey Friedner, Ramelle Pulitzer, and Ron Walter were elected as new trustees, starting this fall. 
JClowe
Norman Rockwell Museum will present In Plein Air: An On-Site Painting Event on Saturday, September 16, from noon to 4 p.m. Visitors are invited to join illustrator Dan Howe for an outdoor painting event inspired by the Museum's scenic 36 acre site, which includes views of the Berkshire Hills, Housatonic River, and Norman Rockwell's studio.
JClowe
Rockwell Center for American Visual Studies Fellow Heather Campbell Coyle, Ph.D. will present a lecture on artist John Sloan's career as a newspaper illustrator, at Norman Rockwell Museum on Friday, September 15, starting at 6:30 p.m.
EXPERIENCE
NORMAN ROCKWELL MUSEUM
Summer 2017
Hours

The Museum is open every day from 10 a.m. to 5 p.m.
Studio open May 1 through November 5, 2017 
The Terrace Café is open seasonally, Saturday, May 20 to Monday, October 23, 2017
Holiday Hours
The Museum is Closed:
   Thanksgiving Day
   Christmas Day
   New Year's Day
 Daily Gallery Talks
11 a.m. | 12:30 p.m. | 2:30 p.m.
Gallery Tours
Award-winning Audio Tour
NEW! Digital Tour on your own mobile device
BECOME A MEMBER
For priceless memories, become a Member today! Our members are the first to know about opportunities to preview exciting new exhibitions, participate in art classes, and attend exciting educational workshops.
MAKE A GIFT
Your financial support helps the Norman Rockwell Museum carry out its mission of bringing the world of Norman Rockwell and American Illustration to life everyday.
STAY CONNECTED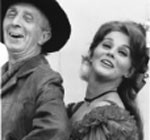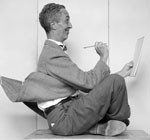 VISIT
Norman Rockwell Museum is dedicated to education and art appreciation inspired by the legacy of Norman Rockwell.
RESEARCH
The Rockwell Center for American Visual Studies is the nation's first research institute devoted to the art of illustration.
LEARN
Norman Rockwell Museum presents the world's largest collection of original Norman Rockwell art.
SHOP
Your only source where every purchase directly supports the legacy of Norman Rockwell.
.