December 13 @ 11:00 am
-
2:50 pm
JClowe
In celebration of the season, Norman Rockwell Museum will explore cultural traditions with a week of drop-in art programs to be held Wednesday, December 26 through Sunday, December 30, from 1 to 4 p.m. Inspired by the Museum's current exhibition Cultural Traditions: A Holiday Celebration, families will have the opportunity to explore the works on view and take home a memento of their own design.
JClowe
In conjunction with its new exhibition Cultural Traditions: A Holiday Celebration, Norman Rockwell Museum will host a seasonal holiday party for its members on Friday, December 14, from 5:30 to 7:30 p.m. The family-friendly celebration will feature holiday food from around the world, a chance to take in the holiday exhibitions, and activities for the whole family.
JClowe
Author, illustrator, and theorist D.B. Dowd will present a talk about the themes in his latest book, Stick Figures: Drawing as a Human Practice, at the Norman Rockwell Museum on Saturday, December 15, starting at 5 p.m.
EXPERIENCE
NORMAN ROCKWELL MUSEUM
Fall 2018
Hours

November – April: open daily:
Weekdays: 10 a.m. to 4 p.m.
Weekends and holidays: 10 a.m. to 5 p.m.

Studio open through November 12, 2018
(currently closed) 

Holiday Hours
The Museum is Closed:
   Thanksgiving Day
   Christmas Day
   New Year's Day
Daily Gallery Talks
11 a.m. | 12:30 p.m. | 2:30 p.m.
Gallery Tours
Award-winning Audio Tour
NEW! Digital Tour on your own mobile device
BECOME A MEMBER
For priceless memories, become a Member today! Our members are the first to know about opportunities to preview exciting new exhibitions, participate in art classes, and attend exciting educational workshops.
MAKE A GIFT
Your financial support helps the Norman Rockwell Museum carry out its mission of bringing the world of Norman Rockwell and American Illustration to life everyday.
STAY CONNECTED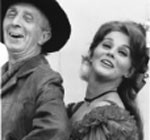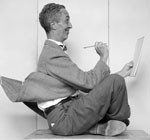 VISIT
Norman Rockwell Museum is dedicated to education and art appreciation inspired by the legacy of Norman Rockwell.
RESEARCH
The Rockwell Center for American Visual Studies is the nation's first research institute devoted to the art of illustration.
LEARN
Norman Rockwell Museum presents the world's largest collection of original Norman Rockwell art.
SHOP
Your only source where every purchase directly supports the legacy of Norman Rockwell.
.