December 18 @ 11:00 am
-
2:50 pm
JClowe
It was a veritable "who's who" of illustrators on hand for the opening of Norman Rockwell Museum's newest exhibition, Istvan Banyai: Stranger in a Strange Land, on Saturday, March 9, 2013. Nearly 200 visitors attended the opening, and found themselves charmed by the artwork and words of the acclaimed Hungarian-born illustrator.
JClowe
Of the few politicians that Norman Rockwell openly expressed an opinion of, his genial view of Dwight D. Eisenhower was perhaps the most well-known. Shortly after Eisenhower received the GOP nomination, The Saturday Evening Post flew Rockwell from Vermont to Denver with less than a day's notice to capture the General's portrait.
DHeck
Join us for New Perspectives on Illustration, a weekly series of essays by graduate illustration students at MICA, the Maryland Institute College of Art in Baltimore. Norman Rockwell Museum Curators Stephanie Plunkett and Joyce K. [...]
EXPERIENCE
NORMAN ROCKWELL MUSEUM
Fall 2018
Hours

November – April: open daily:
Weekdays: 10 a.m. to 4 p.m.
Weekends and holidays: 10 a.m. to 5 p.m.

Studio open through November 12, 2018
(currently closed) 

Holiday Hours
The Museum is Closed:
   Thanksgiving Day
   Christmas Day
   New Year's Day
Daily Gallery Talks
11 a.m. | 12:30 p.m. | 2:30 p.m.
Gallery Tours
Award-winning Audio Tour
NEW! Digital Tour on your own mobile device
BECOME A MEMBER
For priceless memories, become a Member today! Our members are the first to know about opportunities to preview exciting new exhibitions, participate in art classes, and attend exciting educational workshops.
MAKE A GIFT
Your financial support helps the Norman Rockwell Museum carry out its mission of bringing the world of Norman Rockwell and American Illustration to life everyday.
STAY CONNECTED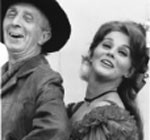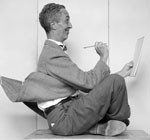 VISIT
Norman Rockwell Museum is dedicated to education and art appreciation inspired by the legacy of Norman Rockwell.
RESEARCH
The Rockwell Center for American Visual Studies is the nation's first research institute devoted to the art of illustration.
LEARN
Norman Rockwell Museum presents the world's largest collection of original Norman Rockwell art.
SHOP
Your only source where every purchase directly supports the legacy of Norman Rockwell.
.