Welcome!
Thank you for your interest in school, home school, and teacher programs at the Norman Rockwell Museum.
Our interactive programs are designed to provide students with meaningful, common core curriculum-based experiences that use original works of art to encourage discovery relating to the visual arts, history/social studies, and language arts, emphasizing distinct learning connections. Don't see what you are looking for? We are happy to customize our programs to meet the needs of your group.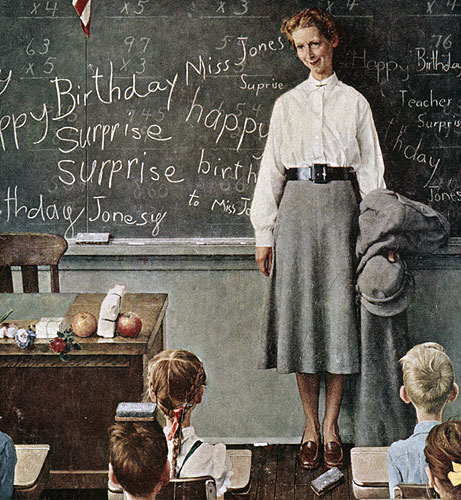 Norman Rockwell (1894-1978), Happy Birthday Miss Jones, 1956. Cover illustration for The Saturday Evening Post, March 17, 1956. Private Collection. © 1956 SEPS: Curtis Licensing, Indianapolis, IN. All rights reserved.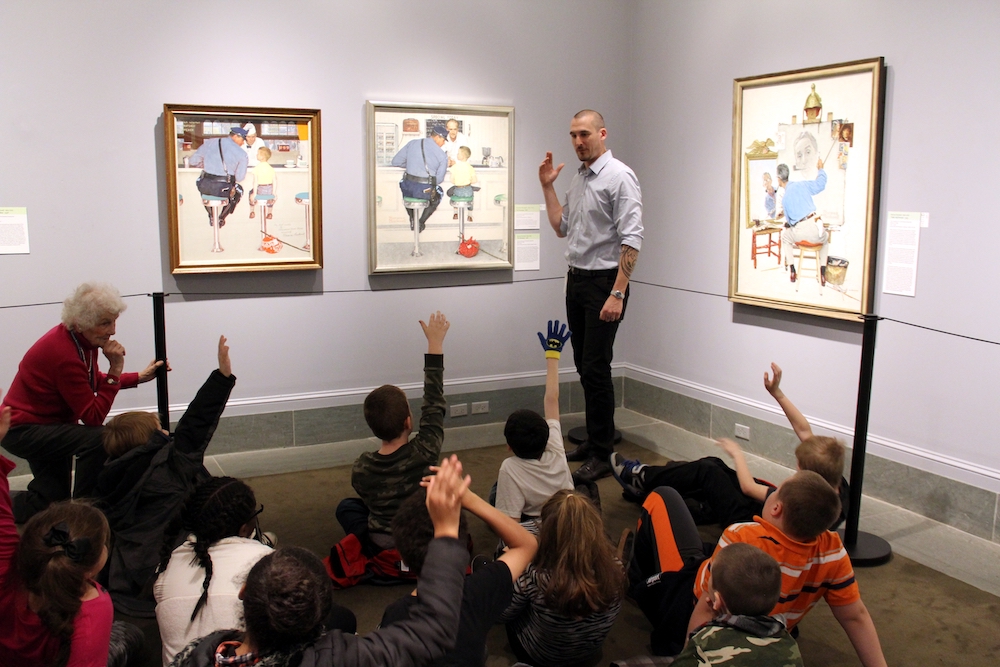 We're here to help!

Need field trip programs that support your teaching goals?…
We create guided tours and activities, art experiences, and archive visits that directly support the standards you identify.
With 3 exciting new exhibitions, plus Rockwell favorites!
From the Art of Adventure, to Cultural Traditions, and the iconic Rockwell imagery; Norman Rockwell Museum is ready to create a meaningful learning experience for your students.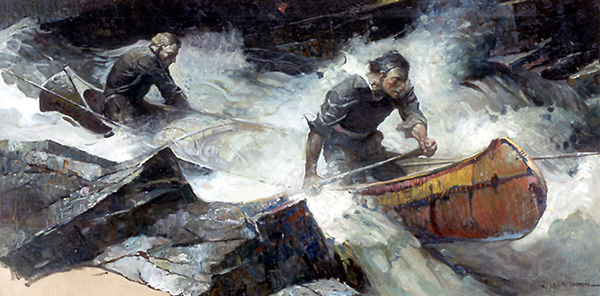 Frank Schoonover:
American Visions
Explore legendary narrative paintings from Heidi, Robinson Crusoe, Ivanhoe, & more.
Fully-guided visits are $5 per student, with free admission for teachers and chaperones.
Funding is available for Title I schools based on availability.
THE ROCKWELL EXPERIENCE
Curriculum Connections: Interactive Tours
Engaging museum-educator led tours that inspire learning through discussion and interactive gallery activities.
Language Arts
NARRATIVE AND NUANCE
Investigate the narrative aspects of Norman Rockwell's art and discover the wide range of stories communicated through illustrated images. The artist's use of character plot and setting will be explored through discussion and hands on experiences
History/Social Studies
MOMENTS IN HISTORY
Discover American history through the art of Norman Rockwell, who chronicled a changing society by painting images of historical and cultural significance during the 20th century, including President Roosevelt's Four Freedoms to the Civil Rights Movement.
Studio Arts
ART AND INSPIRATION
Examine Norman Rockwell's artistic process, and the techniques that he used to create his illustrations. Students will investigate how the elements of art and design, from concept and composition to the use of color, shape, rhythm, texture, line, and perspective contribute to the impact of a work of art.
Available: Monday through Friday
Grades: K through 12
Length: Approximately One Hour
Cost Per Student: $5/Teachers and Chaperones Free
Maximum Group Size: 90
 Ready to get your school involved with the Norman Rockwell Museum?