June 23 @ 10:00 am
-
3:00 pm
JClowe
Please note access to galleries will be limited during this event.  We expect the ceremony to conclude around 11:30am. Seating is given to new citizens and their families; Museum visitors are welcome to observe the ceremony based on space availability. 

In partnership with Berkshire Immigrant Center, Norman Rockwell Museum will host a naturalization ceremony for the fifth year on Saturday, September 10, at 10 a.m. Berkshire County residents who immigrated to the country from around the world will be sworn-in as new naturalized United States citizens during a special ceremony to be held against the backdrop of Norman Rockwell's iconic Four Freedoms paintings.
Julia Morneau
\Norman Rockwell Museum examines the impact that one of the nation's greatest image-makers had over its politics. "Presidents, Politics, and the Pen: The Influential Art of Thomas Nast" will be on view at the Museum from September 10 through December 4. An exhibition opening event will be held on Saturday, September 10, starting at 5:30 p.m., with remarks from contemporary political cartoonist Steve Brodner.
JClowe
Norman Rockwell Museum is saddened by the news of the recent passing of Nancy Goessel, wife of Bill Goessel, who served on our Board from 1988-1995. Nancy was a wonderful friend of Norman Rockwell Museum.
EXPERIENCE
NORMAN ROCKWELL MUSEUM
Summer 2018
Hours

May – October and holidays:
open daily: 10 a.m. – 5 p.m.
Studio open April 28 through November 12, 2018
(currently open)

Holiday Hours
The Museum is Closed:
   Thanksgiving Day
   Christmas Day
   New Year's Day
Daily Gallery Talks
11 a.m. | 12:30 p.m. | 2:30 p.m.
Gallery Tours
Award-winning Audio Tour
NEW! Digital Tour on your own mobile device
BECOME A MEMBER
For priceless memories, become a Member today! Our members are the first to know about opportunities to preview exciting new exhibitions, participate in art classes, and attend exciting educational workshops.
MAKE A GIFT
Your financial support helps the Norman Rockwell Museum carry out its mission of bringing the world of Norman Rockwell and American Illustration to life everyday.
STAY CONNECTED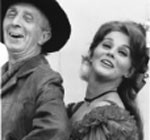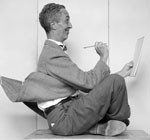 VISIT
Norman Rockwell Museum is dedicated to education and art appreciation inspired by the legacy of Norman Rockwell.
RESEARCH
The Rockwell Center for American Visual Studies is the nation's first research institute devoted to the art of illustration.
LEARN
Norman Rockwell Museum presents the world's largest collection of original Norman Rockwell art.
SHOP
Your only source where every purchase directly supports the legacy of Norman Rockwell.
.