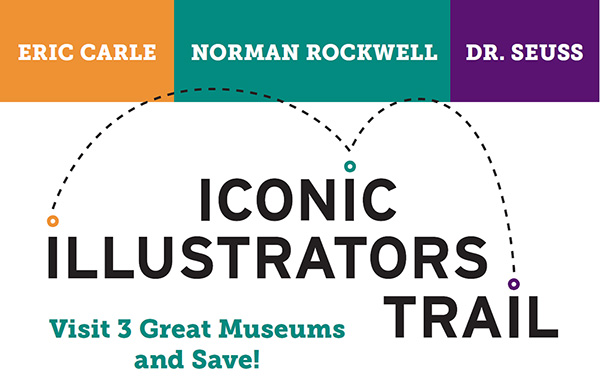 Illustrator's Trail:
Explore the worlds of iconic illustrators Dr. Seuss, Eric Carle,
and Norman Rockwell and save with a combined ticket package. Enjoy the scenic trails to three
amazing museums located within an hour radius of each other.
TICKET DEAL TO ALL 3 MUSEUMS
ADULT TICKET $44 • FAMILY PACK $120*

Norman Rockwell Museum &
The Clark combined ticket
2 Museums: 1 Ticket
$32 (save $8! )
Purchase at either museum.