Norman Rockwell Museum is accessible at all entrance and exit locations.
All restrooms have accessibility.
Our elevator provides easy access between levels.
Rockwell's Stockbridge Studio, located on the Museum's campus is accessible.
Manual wheelchairs are available for loan at no charge on a first-come first-served basis.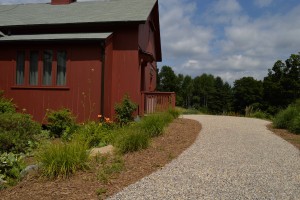 ACCESSIBLE PARKING
Accessible parking is available, including one "Van Accessible" parking space. Overflow handicap parking is also available.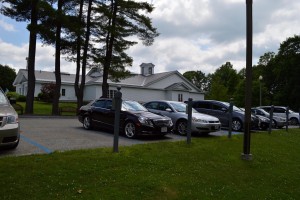 MOTORIZED MOBILITY DEVICES
The use of "Motorized Mobility Devices" is permitted unless Museum conditions dictate otherwise (a written policy is available upon request). In the event that a motorized mobility device cannot be used, a manual wheelchair will be provided. Motorized mobility devices must be operated safely, at minimum speed and a minimum of eight feet away from any work of art on display.
HEARING/SIGHT IMPAIRED
Norman Rockwell Museum's introductory video focusing on the life and art of Norman Rockwell, located in the Stockbridge Room on the lower level, provides closed captioning.
The Museum also has a digital-tour offering audio and video information about selected works, which provides closed captioning and full text transcripts, and provides large print materials the vision-impaired.
A braille copy of Norman Rockwell's biographical summary is available at the Admissions desk.
With advance notice and for an additional fee, sign language interpreters can be secured to lead tours with museum staff.
The Museum strives to serve the needs of all of our visitors to the best of our abilities. If we can help accommodate your visit, please notify us in advance by calling the Visitor Services office at 413-931-2221, or email us.
Sponsored by The Wells Family Fund in memory of Robert A. Wells
Braille materials provided through a partnership with The Riverbrook Residence in Stockbridge.