50 Years of Illustration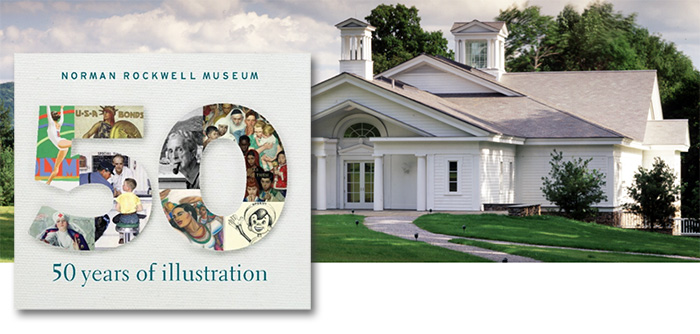 November 16 @ 11:00 am
-
2:30 pm
DHeck
Norman Rockwell Museum is pleased to welcome long-time "New Yorker" cartoonist, Liza Donnelly to the Museum for an evening lecture to be held Thursday, June 16, starting at 5:30 p.m. The talk is part of the Museum's "Comic Relief" series of events being held Thursday nights through August, in conjunction with its latest exhibition, "Roz Chast: Cartoon Memoirs." The artist will offer a back story on life as a "New Yorker" cartoonist, and as an author and contributor for numerous, national periodicals. Donnelly is also a Cultural Envoy for the U.S. State Department, traveling around the world speaking about freedom of speech, cartoons, and women's rights. The lecture is free for Museum members or with general admission. Reservations are recommending by contacting the Museum at 413.931.2221 or programs@nrm.org
DHeck
In conjunction with its new exhibition, "Roz Chast: Cartoon Memoirs," Norman Rockwell Museum will present Creative Cartooning, a weeklong art workshop for children and young adults, to be held Monday, July 13 through 17, from 10 a.m. to 3 p.m. Illustrator and animator Scott Lincoln will show participants how to develop their own cartoons, by learning the techniques of character design, storyboarding, and sequential image making in order to create a unique, visual narrative. Students should bring their own lunch; art materials will be provided. Admission for ages 10 and up costs $175; $150 for Museum members. An extended program will also be offered daily from 3 to 5 p.m. for an additional $50 a week. Pre-registration is required by contacting the Museum at 413.931.2221 or programs@nrm.org.
DHeck
Press Release - June 30, 2015 We The Peoples: Norman Rockwell's United Nations With war raging around the globe, in 1941 when Norman Rockwell responded to the United States government's call to artists [...]
EXPERIENCE
NORMAN ROCKWELL MUSEUM
Fall 2019
Norman Rockwell Museum
is Open 7 days a week year-round
Norman Rockwell Museum
is Open 7 days a week year-round
Special Holiday Hours
The Museum will be open until 5 p.m.
Dec. 23, 2019 through Jan. 3, 2020
Except: Dec. 24 and Dec. 31 (closing at 4 p.m.)
The Museum is Closed:
   Thanksgiving Day
   Christmas Day
   New Year's Day

November – April: open daily:
Weekdays: 10 a.m. to 4 p.m.
Weekends and holidays: 10 a.m. to 5 p.m.
Daily Gallery Talks
11 a.m. | 12:30 p.m. | 2:30 p.m.
Gallery Tours
Award-winning Audio Tour
NEW! Digital Tour on your own mobile device
Rockwell's Studio  is currently closed for the season.
The Runaway Café is currently closed for the season;
hot & cold beverages and snacks are available in the lobby.

BECOME A MEMBER
For priceless memories, become a Member today! Our members are the first to know about opportunities to preview exciting new exhibitions, participate in art classes, and attend exciting educational workshops.
MAKE A GIFT
Your financial support helps the Norman Rockwell Museum carry out its mission of bringing the world of Norman Rockwell and American Illustration to life everyday.
STAY CONNECTED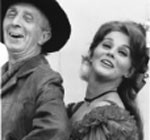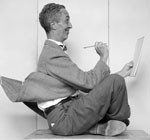 VISIT
Norman Rockwell Museum is dedicated to education and art appreciation inspired by the legacy of Norman Rockwell.
RESEARCH
The Rockwell Center for American Visual Studies is the nation's first research institute devoted to the art of illustration.
LEARN
Norman Rockwell Museum presents the world's largest collection of original Norman Rockwell art.
SHOP
Your only source where every purchase directly supports the legacy of Norman Rockwell.
.