November 21 @ 11:00 am
-
2:50 pm
DHeck
Download full text here Download photo portraits here: David Glodt Deborah D. Hoover Roberta McCulloch-Dews Marion A. Simon, Ed.D. Michael J. Wynn
JClowe
What kind of person volunteers at a museum? Art lovers, and people lovers. Carlton Dodge has been volunteering at Norman Rockwell Museum for 17 years. He is a wonderful example of the value that volunteers add to an organization like Norman Rockwell Museum.
JClowe
Norman Rockwell Museum received a competitive grant of $150,000 from the Institute of Museum and Library Services under the federal agency's Museums for America Program. The grant supports a new project called "Norman Rockwell's World—Interactive Multimedia Experiences that Engage Audiences with Norman Rockwell Museum's Digital Collections."
EXPERIENCE
NORMAN ROCKWELL MUSEUM
Fall 2018
Hours

November – April: open daily:
Weekdays: 10 a.m. to 4 p.m.
Weekends and holidays: 10 a.m. to 5 p.m.

Studio open through November 12, 2018
(currently closed) 

Holiday Hours
The Museum is Closed:
   Thanksgiving Day
   Christmas Day
   New Year's Day
Daily Gallery Talks
11 a.m. | 12:30 p.m. | 2:30 p.m.
Gallery Tours
Award-winning Audio Tour
NEW! Digital Tour on your own mobile device
BECOME A MEMBER
For priceless memories, become a Member today! Our members are the first to know about opportunities to preview exciting new exhibitions, participate in art classes, and attend exciting educational workshops.
MAKE A GIFT
Your financial support helps the Norman Rockwell Museum carry out its mission of bringing the world of Norman Rockwell and American Illustration to life everyday.
STAY CONNECTED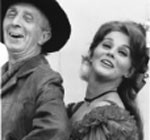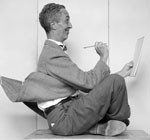 VISIT
Norman Rockwell Museum is dedicated to education and art appreciation inspired by the legacy of Norman Rockwell.
RESEARCH
The Rockwell Center for American Visual Studies is the nation's first research institute devoted to the art of illustration.
LEARN
Norman Rockwell Museum presents the world's largest collection of original Norman Rockwell art.
SHOP
Your only source where every purchase directly supports the legacy of Norman Rockwell.
.