April 21 @ 11:00 am
-
2:50 pm
JClowe
This past week Norman Rockwell Museum announced the recent acquisition of Norman Rockwell's 1926 painting, "Boy and Girl Gazing at Moon (Puppy Love)" with a public unveiling of the original work on February 13, in the Museum's galleries.
JClowe
What happens when an illustrated character comes to life? This past Saturday, Rockwell Center Fellow, James J. Kimble, Ph,D. looked at three fictional characters, created by commercial artists, who had a very real impact on the public imagination during World War II and beyond:
DHeck
Norman Rockwell had three wives over the course of his lifetime. Below is a timeline of their lives: 1891 First wife, Irene O'Connor born. 1894 Norman Rockwell born on February 3, 1894. 1896 Third wife, [...]
EXPERIENCE
NORMAN ROCKWELL MUSEUM
Spring 2019
Hours

November – April: open daily:
Weekdays: 10 a.m. to 4 p.m.
Weekends and holidays: 10 a.m. to 5 p.m.

Studio is currently closed.  Opens April 27 through October  2019


Holiday Hours
The Museum is Closed:
   Thanksgiving Day
   Christmas Day
   New Year's Day
Daily Gallery Talks
11 a.m. | 12:30 p.m. | 2:30 p.m.
Gallery Tours
Award-winning Audio Tour
NEW! Digital Tour on your own mobile device
BECOME A MEMBER
For priceless memories, become a Member today! Our members are the first to know about opportunities to preview exciting new exhibitions, participate in art classes, and attend exciting educational workshops.
MAKE A GIFT
Your financial support helps the Norman Rockwell Museum carry out its mission of bringing the world of Norman Rockwell and American Illustration to life everyday.
STAY CONNECTED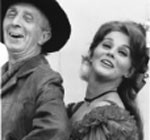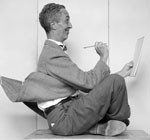 VISIT
Norman Rockwell Museum is dedicated to education and art appreciation inspired by the legacy of Norman Rockwell.
RESEARCH
The Rockwell Center for American Visual Studies is the nation's first research institute devoted to the art of illustration.
LEARN
Norman Rockwell Museum presents the world's largest collection of original Norman Rockwell art.
SHOP
Your only source where every purchase directly supports the legacy of Norman Rockwell.
.