November 21 @ 11:00 am
-
2:50 pm
JClowe
As part of its "Meet the Artists" performance series, Norman Rockwell Museum will present "Georgia O'Keeffe: Portrait of the Artist," on Saturday, February 13, starting at 5:30 p.m. In a living history interpretation, actress Colleen Webster will bring to life Georgia O'Keeffe (1887-1986), the twentieth century painter known for her significant contributions to American Modernism. Projected paintings and photographs will accompany this interactive performance, and showcase the American master's work, known for its depictions of flowers, cityscapes, landscapes, and images of the stark desert of New Mexico. Webster will take questions during and after the performance, and refreshments will follow the program. Admission to the event costs $12 for adults, $5 for children, and $8 for Museum members.
JClowe
Come in from the cold and enjoy our new group of themed galleries of Norman Rockwell's work. This year marks the 100th anniversary of Rockwell's first "Saturday Evening Post" cover, "Boy with Baby Carriage" (May 20, 1916); all year long we will be celebrating this and other milestones in the artist's career.
JClowe
Carol and Murray Tinkelman. Photo courtesy Walt Engels. We are sad to learn of the passing of yet another guiding light for our Museum. Carol Tinkelman was a friend, member of the Museum's board, and [...]
EXPERIENCE
NORMAN ROCKWELL MUSEUM
Fall 2018
Hours

November – April: open daily:
Weekdays: 10 a.m. to 4 p.m.
Weekends and holidays: 10 a.m. to 5 p.m.

Studio open through November 12, 2018
(currently closed) 

Holiday Hours
The Museum is Closed:
   Thanksgiving Day
   Christmas Day
   New Year's Day
Daily Gallery Talks
11 a.m. | 12:30 p.m. | 2:30 p.m.
Gallery Tours
Award-winning Audio Tour
NEW! Digital Tour on your own mobile device
BECOME A MEMBER
For priceless memories, become a Member today! Our members are the first to know about opportunities to preview exciting new exhibitions, participate in art classes, and attend exciting educational workshops.
MAKE A GIFT
Your financial support helps the Norman Rockwell Museum carry out its mission of bringing the world of Norman Rockwell and American Illustration to life everyday.
STAY CONNECTED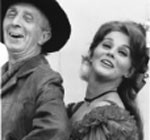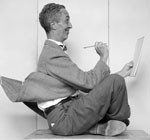 VISIT
Norman Rockwell Museum is dedicated to education and art appreciation inspired by the legacy of Norman Rockwell.
RESEARCH
The Rockwell Center for American Visual Studies is the nation's first research institute devoted to the art of illustration.
LEARN
Norman Rockwell Museum presents the world's largest collection of original Norman Rockwell art.
SHOP
Your only source where every purchase directly supports the legacy of Norman Rockwell.
.