April 21 @ 11:00 am
-
2:50 pm
JClowe
Spring Break Norman Rockwell (1894-1978), "Spring Flowers," 1969. Oil on canvas, 30 3/8" x 25". Story illustration for "McCall's," May 1969. Norman Rockwell Museum Collections. ©Norman Rockwell Family Agency. All rights reserved. [...]
Ann Printon
Mac Conner, Illustration for "Strictly Respectable" in "Redbook," August 1953 • Gouache on illustration board • ©Mac Conner. Courtesy of the artist. Stockbridge, MA, May 11, 2016—In conjunction with its current exhibition, Mac [...]
JClowe
Thanks to everyone who joined us for the opening of our new exhibition, "Mac Conner: A New York Life." In addition to many stylish Mad Men (and Women), it was an honor to welcome Mac Conner himself. The 103-year-old artist seemed to have a grand time, and took time to meet with our many members and friends in attendance. In his words, "Norman Rockwell was a great inspiration for me."
EXPERIENCE
NORMAN ROCKWELL MUSEUM
Spring 2019
Hours

November – April: open daily:
Weekdays: 10 a.m. to 4 p.m.
Weekends and holidays: 10 a.m. to 5 p.m.

Studio is currently closed.  Opens April 27 through October  2019


Holiday Hours
The Museum is Closed:
   Thanksgiving Day
   Christmas Day
   New Year's Day
Daily Gallery Talks
11 a.m. | 12:30 p.m. | 2:30 p.m.
Gallery Tours
Award-winning Audio Tour
NEW! Digital Tour on your own mobile device
BECOME A MEMBER
For priceless memories, become a Member today! Our members are the first to know about opportunities to preview exciting new exhibitions, participate in art classes, and attend exciting educational workshops.
MAKE A GIFT
Your financial support helps the Norman Rockwell Museum carry out its mission of bringing the world of Norman Rockwell and American Illustration to life everyday.
STAY CONNECTED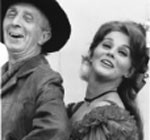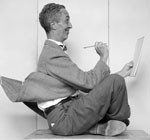 VISIT
Norman Rockwell Museum is dedicated to education and art appreciation inspired by the legacy of Norman Rockwell.
RESEARCH
The Rockwell Center for American Visual Studies is the nation's first research institute devoted to the art of illustration.
LEARN
Norman Rockwell Museum presents the world's largest collection of original Norman Rockwell art.
SHOP
Your only source where every purchase directly supports the legacy of Norman Rockwell.
.