JClowe
Last Thursday, February 25, representatives from Norman Rockwell Museum joined students from Edward A. Reynolds West Side High School at New York's City Hall for a special ceremony recognizing their efforts to rename the street where Norman Rockwell grew up, in the artist's honor. New York Mayor Bill de Blasio signed legislation into law to co-name 39 new and amend 3 previously co-named thoroughfares and public spaces, including "Norman Rockwell Place."
JClowe
Two weeks ago, New York's City Council voted to officially rename the corner of West 103 Street and Amsterdam Avenue "Norman Rockwell Place." A special signing ceremony will be held at New York's City Hall on Thursday, February 25, starting at 11 a.m., officiated by Mayor Bill de Blasio, and attended by New York high school students who campaigned for over a year to initiate the change. A street-renaming ceremony during which the new street sign will be affixed will take place on June 9. The idea originated from a class project led by students from Edward A. Reynolds West Side High School, an alternative school located around the corner from where Rockwell was born. After researching the life of the artist and visiting the Museum in Stockbridge, Massachusetts, the students began creating materials as part of a committee they formed to rename the corner. On Election Day, November 4, 2014, they canvassed voters at their school, a polling location, and picked up 300 signatures in support of the idea.
JClowe
In celebration of the creativity of youth, Norman Rockwell Museum is proud to present the 30th anniversary of the Berkshire County High School Art Show, on view at the Museum from February 6 through March 6, 2016. A diverse exhibition of original works, this annual display teaches Berkshire County high school art students how to prepare their work for a gallery show, and acquire a personal understanding of the exhibition process. The exhibition is generously sponsored by Berkshire Bank.
EXPERIENCE
NORMAN ROCKWELL MUSEUM
Fall 2018
Hours

November – April: open daily:
Weekdays: 10 a.m. to 4 p.m.
Weekends and holidays: 10 a.m. to 5 p.m.

Studio open through November 12, 2018
(currently open) Hours: 10:30 a.m. – 4 p.m.

Holiday Hours
The Museum is Closed:
   Thanksgiving Day
   Christmas Day
   New Year's Day
Daily Gallery Talks
11 a.m. | 12:30 p.m. | 2:30 p.m.
Gallery Tours
Award-winning Audio Tour
NEW! Digital Tour on your own mobile device
BECOME A MEMBER
For priceless memories, become a Member today! Our members are the first to know about opportunities to preview exciting new exhibitions, participate in art classes, and attend exciting educational workshops.
MAKE A GIFT
Your financial support helps the Norman Rockwell Museum carry out its mission of bringing the world of Norman Rockwell and American Illustration to life everyday.
STAY CONNECTED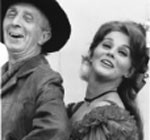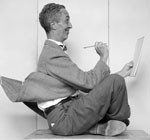 VISIT
Norman Rockwell Museum is dedicated to education and art appreciation inspired by the legacy of Norman Rockwell.
RESEARCH
The Rockwell Center for American Visual Studies is the nation's first research institute devoted to the art of illustration.
LEARN
Norman Rockwell Museum presents the world's largest collection of original Norman Rockwell art.
SHOP
Your only source where every purchase directly supports the legacy of Norman Rockwell.
.