July 17 @ 10:30 am
-
3:30 pm
JClowe
The Jane and Jack Fitzpatrick Trust awarded Norman Rockwell Museum a grant of $75,000 in August 2015 towards designing and building a new front stone entranceway to the Museum. The grant contributes to a much larger funding effort for the project. Built more than 22 years ago, the 1,400 square-foot bluestone terrace serves as the public gateway to the Museum and its galleries. More than three million visitors have used the terrace entry since the Museum opened its new campus in 1993, and today it needs to be replaced. "We are immensely grateful to the Jane and Jack Fitzpatrick Trust for their generosity in helping us build a new front stone entranceway plaza," notes Norman Rockwell Museum Director/CEO, Laurie Norton Moffatt. "Jane and Jack were dear friends of Norman Rockwell; they loved and helped found this Museum. The large outdoor foyer serves as a natural gathering place for our visitors, who enjoy our beautiful campus gardens, trees, and greenways as much as our art. The continuing generosity of the Fitzpatrick family will ensure that this new gateway plaza is made to welcome hundreds of thousands more visitors in the future."
JClowe
In conjunction with its newest exhibition, "Masters of the Golden Age: Harvey Dunn and His Students," Norman Rockwell Museum will present an art talk on Harvey Dunn and other Golden Age illustrators on Saturday, November 21, starting at 5:30 p.m. Elizabeth Alberding, curator and collections manager of The Kelly Collection of American Illustration Art (which loaned many of the works on view in the exhibition), will discuss the process of building a world-class illustration collection, and explore the lives and art of the field's most celebrated practitioners. The event is free for Museum members, or with regular Museum admission. The Kelly Collection of American Illustration is a private collection dedicated to the acquisition, preservation, research and exhibition of Golden Age American illustration. The Collection consists of several hundred original painting and drawings by significant American illustrators from 1890-1935 as well as an extensive reference library of related books and magazines. The Kelly Collection embraces its role in the preservation of this area of American visual culture for the benefit and enjoyment of present and future generations. Learn more at: thekellycollection.org
JClowe
Berkshire Botanical Garden (BBG) will celebrate its 12th annual Arborists Day through a day of outdoor service at Norman Rockwell Museum on Wednesday, November 4. A group of 23 area arborists and related staff from BBG will help to preserve several of the trees in need of repair on the Museum's 36-acre campus. Arborist Day started in 2004 when a group of arborists from Southern Berkshires began collaborating with Berkshire Botanical Garden to maintain the trees at its Stockbridge campus. The annual event is modeled on similar days of service throughout the country. After three seasons, the team moved its outreach to other local venues, including The Mount, Monument Mountain Regional High School, Hebert Arboretum, The Bidwell House, and Construct's Pine Woods condominiums.
EXPERIENCE
NORMAN ROCKWELL MUSEUM
Summer 2018
Hours

May – October and holidays:
open daily: 10 a.m. – 5 p.m.
open until 7 p.m. Thursdays in July and August
Studio open April 28 through November 12, 2018
(currently open)

Holiday Hours
The Museum is Closed:
   Thanksgiving Day
   Christmas Day
   New Year's Day
Daily Gallery Talks
11 a.m. | 12:30 p.m. | 2:30 p.m.
Gallery Tours
Award-winning Audio Tour
NEW! Digital Tour on your own mobile device
BECOME A MEMBER
For priceless memories, become a Member today! Our members are the first to know about opportunities to preview exciting new exhibitions, participate in art classes, and attend exciting educational workshops.
MAKE A GIFT
Your financial support helps the Norman Rockwell Museum carry out its mission of bringing the world of Norman Rockwell and American Illustration to life everyday.
STAY CONNECTED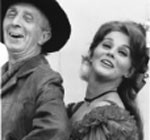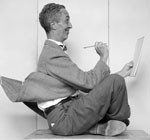 VISIT
Norman Rockwell Museum is dedicated to education and art appreciation inspired by the legacy of Norman Rockwell.
RESEARCH
The Rockwell Center for American Visual Studies is the nation's first research institute devoted to the art of illustration.
LEARN
Norman Rockwell Museum presents the world's largest collection of original Norman Rockwell art.
SHOP
Your only source where every purchase directly supports the legacy of Norman Rockwell.
.