September 20 @ 10:30 am
-
3:30 pm
JClowe
Carol and Murray Tinkelman. Photo courtesy Walt Engels. We are sad to learn of the passing of yet another guiding light for our Museum. Carol Tinkelman was a friend, member of the Museum's board, and [...]
SPlunkett
Norman Rockwell Museum is pleased to congratulate beloved picture book illustrator Jerry Pinkney on his historic receipt of two lifetime achievement awards in a single day—as announced by the American Library Association (ALA) today, January 11, 2016, at their Mid-Winter Meeting in Boston, Massachusetts.
JClowe
Norman Rockwell Museum will present "The Pullman Porter: Norman Rockwell's Boy in Dining Car," a talk and brunch to be held on Sunday, January 17, starting at 11 a.m. Stephanie Haboush Plunkett, the Museum's Deputy Director and Chief Curator, will take an in-depth look at Norman Rockwell's 1946 "Saturday Evening Post" cover, "Boy in Dining Car," in time for the Martin Luther King, Jr. holiday. For more than a century, African American Pullman porters were a part of American train travel. Ms. Plunkett will explore the history of the Pullman porter, and look behind the scenes at Rockwell's process behind one of his most iconic works. The talk is being presented as part of the Museum's "Food for Thought: Curatorial Perspectives" series, and will include a continental brunch. Admission to the event costs $20, $15 for Museum members, and includes Museum admission.
EXPERIENCE
NORMAN ROCKWELL MUSEUM
Summer 2018
Hours

May – October and holidays:
open daily: 10 a.m. – 5 p.m.

Studio open April 28 through November 12, 2018
(currently open) Hours: 10:30 a.m. – 5 p.m.

Holiday Hours
The Museum is Closed:
   Thanksgiving Day
   Christmas Day
   New Year's Day
Daily Gallery Talks
11 a.m. | 12:30 p.m. | 2:30 p.m.
Gallery Tours
Award-winning Audio Tour
NEW! Digital Tour on your own mobile device
BECOME A MEMBER
For priceless memories, become a Member today! Our members are the first to know about opportunities to preview exciting new exhibitions, participate in art classes, and attend exciting educational workshops.
MAKE A GIFT
Your financial support helps the Norman Rockwell Museum carry out its mission of bringing the world of Norman Rockwell and American Illustration to life everyday.
STAY CONNECTED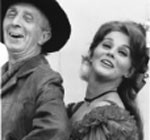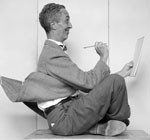 VISIT
Norman Rockwell Museum is dedicated to education and art appreciation inspired by the legacy of Norman Rockwell.
RESEARCH
The Rockwell Center for American Visual Studies is the nation's first research institute devoted to the art of illustration.
LEARN
Norman Rockwell Museum presents the world's largest collection of original Norman Rockwell art.
SHOP
Your only source where every purchase directly supports the legacy of Norman Rockwell.
.