January 24 @ 11:00 am
-
2:50 pm
JClowe
Norman Rockwell Museum will present Distant Lands: Literary Fiction in the Classroom, a symposium for educators, on Saturday, January 27, from 10 a.m. to 4 p.m. Educators are invited to learn about creative approaches to bringing literary fiction into the classroom for elementary and middle school students during this day of lectures, workshops, and readings. Award-winning illustrator Tony DiTerlizzi and Newbery Honor author Holly Black will discuss their collaboration on the popular book series, The Spiderwick Chronicles.
JClowe
Norman Rockwell Museum presents Gloria Stoll Karn: Pulp Romance, an exhibition of works by Ms. Stoll Karn, one of just a few female illustrators working during the heyday of popular romance and dime store magazines of the 1940s. On view at the Museum from February 10 through June 10, 2018, the exhibition will look at the artistic contributions that Stoll Karn made to the pulp fiction industry, and her unexpected journey in a world previously assigned to male artists.
Rich Bradway
On January 6, 1941, 77 years ago tomorrow, President Franklin Roosevelt (pictured above in 1934) proclaimed the need to defend four essential freedoms—Freedom of Expression, Freedom of Worship, Freedom from Want, and Freedom from Fear—as a reason for the U.S. to enter World War II. Rockwell, Roosevelt & the Four Freedoms, a major exhibition organized by the Norman Rockwell Museum and opening at the New-York Historical Society on May 25, 2018, tells the story of how the Four Freedoms, as expressed by Rockwell, brought the country together in defense of universal human rights. It is a story for our time.
EXPERIENCE
NORMAN ROCKWELL MUSEUM
Winter 2017-18
Hours

The Museum is open Monday through Friday 10 a.m. to 4 p.m. ,
Saturday and Sunday 10 a.m. to 5 p.m.
Studio open April 28 through November 12, 2017  (currently closed) 

Special holiday hours:
Closed Monday Dec. 25
Open until 5 p.m., Dec. 26 – Dec. 30
Open until 4 p.m. Christmas Eve (Dec. 25).
Open until 4 p.m. New Years Eve (Dec. 31).
Closed New Years' Day
Holiday Hours
The Museum is Closed:
   Thanksgiving Day
   Christmas Day
   New Year's Day
Daily Gallery Talks
11 a.m. | 12:30 p.m. | 2:30 p.m.
Gallery Tours
Award-winning Audio Tour
NEW! Digital Tour on your own mobile device
BECOME A MEMBER
For priceless memories, become a Member today! Our members are the first to know about opportunities to preview exciting new exhibitions, participate in art classes, and attend exciting educational workshops.
MAKE A GIFT
Your financial support helps the Norman Rockwell Museum carry out its mission of bringing the world of Norman Rockwell and American Illustration to life everyday.
STAY CONNECTED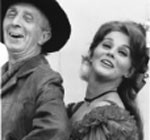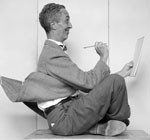 VISIT
Norman Rockwell Museum is dedicated to education and art appreciation inspired by the legacy of Norman Rockwell.
RESEARCH
The Rockwell Center for American Visual Studies is the nation's first research institute devoted to the art of illustration.
LEARN
Norman Rockwell Museum presents the world's largest collection of original Norman Rockwell art.
SHOP
Your only source where every purchase directly supports the legacy of Norman Rockwell.
.