September 20 @ 10:30 am
-
3:30 pm
JClowe
A dear friend has departed our Museum family and community, leaving a sparkling trail of love, tears, poetry, laughter and enlightenment. Since its founding, Norman Rockwell Museum has been blessed with great and caring leaders. [...]
JClowe
The Board of Trustees and staff of Norman Rockwell Museum mourn the passing of Museum Trustee Murray Tinkelman (1933-2016), an exceptional illustrator and educator, who worked diligently for almost 25 years to advance the Museum's illustration art mission. Mr. Tinkelman died on January 30, just two weeks after the passing of his beloved wife Carol, who shared his dedication to scholarship related to American illustration. "We are deeply saddened by the loss of Murray and Carol," notes Norman Rockwell Museum Director/CEO Laurie Norton Moffatt. "They were both so important to the Museum. One of the best ways we can honor them is to continue to share all they have taught us about the vital role that illustration art plays in society."
JClowe
In celebration of Black History Month, Norman Rockwell Museum has partnered with Google to share artworks and artifacts from its permanent collection, that illustrate Norman Rockwell's dedication to civil rights. Available through the Google Cultural Institute website, "Norman Rockwell In The Age of the Civil Rights Movement" presents Rockwell's paintings, rarely seen studies, reference photos, and correspondence relating to his important works created during the period; the online exhibition joins over 4000 new items –including 80 exhibits and three expeditions—that document different moments throughout African American history.
EXPERIENCE
NORMAN ROCKWELL MUSEUM
Summer 2018
Hours

May – October and holidays:
open daily: 10 a.m. – 5 p.m.

Studio open April 28 through November 12, 2018
(currently open) Hours: 10:30 a.m. – 5 p.m.

Holiday Hours
The Museum is Closed:
   Thanksgiving Day
   Christmas Day
   New Year's Day
Daily Gallery Talks
11 a.m. | 12:30 p.m. | 2:30 p.m.
Gallery Tours
Award-winning Audio Tour
NEW! Digital Tour on your own mobile device
BECOME A MEMBER
For priceless memories, become a Member today! Our members are the first to know about opportunities to preview exciting new exhibitions, participate in art classes, and attend exciting educational workshops.
MAKE A GIFT
Your financial support helps the Norman Rockwell Museum carry out its mission of bringing the world of Norman Rockwell and American Illustration to life everyday.
STAY CONNECTED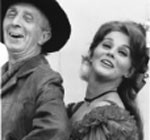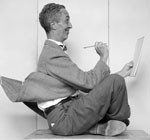 VISIT
Norman Rockwell Museum is dedicated to education and art appreciation inspired by the legacy of Norman Rockwell.
RESEARCH
The Rockwell Center for American Visual Studies is the nation's first research institute devoted to the art of illustration.
LEARN
Norman Rockwell Museum presents the world's largest collection of original Norman Rockwell art.
SHOP
Your only source where every purchase directly supports the legacy of Norman Rockwell.
.