July 17 @ 10:00 am
-
3:00 pm
JClowe
Norman Rockwell Museum is partnering with the WordXWord Festival to present the Rockwell Project, a visual and performing arts contribution to the annual 10x10 Festival being held at the Whitney Center for the Arts in Pittsfield, Massachusetts, on Friday, February 12, at 7 p.m. Admission to the Whitney Center for the Arts event is free, with parental guidance suggested. Leading up to the February event, WordXWord has challenged 11 poets to create ten original performance pieces in response to Norman Rockwell's illustrations. Each poet's images will be chosen by lottery, and created onsite at Norman Rockwell Museum on Sunday, January 10.
JClowe
Norman Rockwell Museum is sad to learn and report of the passing of Joyce. K. Schiller, the Museum's first curator of the Rockwell Center for American Visual Studies. Schiller was a passionate and consummate scholar of illustration art, having devoted a lifetime of study to the genre. She joined Norman Rockwell Museum in 2009 from the Delaware Art Museum, and for five years built the foundational work of the Rockwell Center for American Visual Studies, establishing a firm base of scholarship around the Museum's central mission. She retired from her position as Rockwell Center Curator in August 2014 to devote more time to be with her husband, Lewis Schiller, and her own research.
JClowe
In commemoration of the 75th anniversary of The Four Freedoms, Norman Rockwell Museum will present an afternoon talk and performance on Wednesday, January 6, that pays tribute to President Roosevelt's speech and Rockwell's paintings, which are on view and part of the Museum's permanent collection. Starting at 1 p.m., join members of the Berkshire Music School for a performance of patriotic music from the World War II era. Following the music, the Museum's Curator of Education Tom Daly will offer historical insight into both Roosevelt's words and Rockwell's paintings. The event is free with regular Museum admission.
EXPERIENCE
NORMAN ROCKWELL MUSEUM
Summer 2018
Hours

May – October and holidays:
open daily: 10 a.m. – 5 p.m.
open until 7 p.m. Thursdays in July and August
Studio open April 28 through November 12, 2018
(currently open)

Holiday Hours
The Museum is Closed:
   Thanksgiving Day
   Christmas Day
   New Year's Day
Daily Gallery Talks
11 a.m. | 12:30 p.m. | 2:30 p.m.
Gallery Tours
Award-winning Audio Tour
NEW! Digital Tour on your own mobile device
BECOME A MEMBER
For priceless memories, become a Member today! Our members are the first to know about opportunities to preview exciting new exhibitions, participate in art classes, and attend exciting educational workshops.
MAKE A GIFT
Your financial support helps the Norman Rockwell Museum carry out its mission of bringing the world of Norman Rockwell and American Illustration to life everyday.
STAY CONNECTED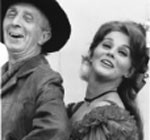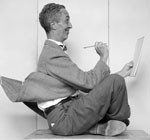 VISIT
Norman Rockwell Museum is dedicated to education and art appreciation inspired by the legacy of Norman Rockwell.
RESEARCH
The Rockwell Center for American Visual Studies is the nation's first research institute devoted to the art of illustration.
LEARN
Norman Rockwell Museum presents the world's largest collection of original Norman Rockwell art.
SHOP
Your only source where every purchase directly supports the legacy of Norman Rockwell.
.