December 14 @ 5:30 pm
-
7:30 pm
JClowe
We are saddened to learn of the passing of our dear friend and colleague Elaine Gunn. Elaine worked with Norman Rockwell Museum as both gallery guide and school program guide for over 18 years, and served on our Board from 1996 to 2002. She and her family also knew Norman Rockwell personally.
JClowe
Norman Rockwell Museum calls on artists working in all media to reimagine the four essential freedoms enunciated by President Franklin D. Roosevelt in 1941: Freedom of Speech, Freedom of Worship, Freedom from Want, and Freedom from Fear, and to consider their relevance today.
DHeck
What Would Rockwell Say? And by say, I mean paint. With all of the rancor, discord, and divisiveness that is now so pervasive, there are a myriad of topics to choose from.  Rockwell was [...]
EXPERIENCE
NORMAN ROCKWELL MUSEUM
Fall 2018
Hours

November – April: open daily:
Weekdays: 10 a.m. to 4 p.m.
Weekends and holidays: 10 a.m. to 5 p.m.

Studio open through November 12, 2018
(currently closed) 

Holiday Hours
The Museum is Closed:
   Thanksgiving Day
   Christmas Day
   New Year's Day
Daily Gallery Talks
11 a.m. | 12:30 p.m. | 2:30 p.m.
Gallery Tours
Award-winning Audio Tour
NEW! Digital Tour on your own mobile device
BECOME A MEMBER
For priceless memories, become a Member today! Our members are the first to know about opportunities to preview exciting new exhibitions, participate in art classes, and attend exciting educational workshops.
MAKE A GIFT
Your financial support helps the Norman Rockwell Museum carry out its mission of bringing the world of Norman Rockwell and American Illustration to life everyday.
STAY CONNECTED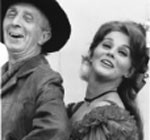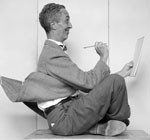 VISIT
Norman Rockwell Museum is dedicated to education and art appreciation inspired by the legacy of Norman Rockwell.
RESEARCH
The Rockwell Center for American Visual Studies is the nation's first research institute devoted to the art of illustration.
LEARN
Norman Rockwell Museum presents the world's largest collection of original Norman Rockwell art.
SHOP
Your only source where every purchase directly supports the legacy of Norman Rockwell.
.