October 23 @ 10:30 am
-
3:30 pm
JClowe
Norman Rockwell Museum's Friday Night at the Movies: A Rockwellian Film Series continues on Friday, December 9, at 5:30 p.m. with a screening of the 1970 animated feature "Santa and the Three Bears. Written and directed by veteran Hanna-Barbera writer Tony Benedict, this Christmas classic presents the story of a park ranger who teaches a group of bear cubs about Santa Claus and the true meaning of Christmas.
JClowe
Norman Rockwell Museum Celebrates Norman Rockwell's Spirit of the Holidays Stockbridge, MA, November 23, 2016—In celebration of the season, Norman Rockwell Museum presents the exhibition Norman Rockwell's Spirit of the Holidays, and a weekend [...]
JClowe
Norman Rockwell Museum announces the promotion of Martin Mahoney to the Museum's newly created position Director of Curatorial Operations. Mr. Mahoney has most recently served as Director of Collections and Exhibitions at Norman Rockwell Museum, since joining the Museum in 2005 as the Museum's registrar.
EXPERIENCE
NORMAN ROCKWELL MUSEUM
Summer 2018
Hours

May – October and holidays:
open daily: 10 a.m. – 5 p.m.

Studio open April 28 through November 12, 2018
(currently open) Hours: 10:30 a.m. – 5 p.m.

Holiday Hours
The Museum is Closed:
   Thanksgiving Day
   Christmas Day
   New Year's Day
Daily Gallery Talks
11 a.m. | 12:30 p.m. | 2:30 p.m.
Gallery Tours
Award-winning Audio Tour
NEW! Digital Tour on your own mobile device
BECOME A MEMBER
For priceless memories, become a Member today! Our members are the first to know about opportunities to preview exciting new exhibitions, participate in art classes, and attend exciting educational workshops.
MAKE A GIFT
Your financial support helps the Norman Rockwell Museum carry out its mission of bringing the world of Norman Rockwell and American Illustration to life everyday.
STAY CONNECTED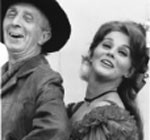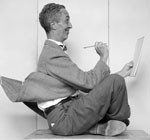 VISIT
Norman Rockwell Museum is dedicated to education and art appreciation inspired by the legacy of Norman Rockwell.
RESEARCH
The Rockwell Center for American Visual Studies is the nation's first research institute devoted to the art of illustration.
LEARN
Norman Rockwell Museum presents the world's largest collection of original Norman Rockwell art.
SHOP
Your only source where every purchase directly supports the legacy of Norman Rockwell.
.