July 20 @ 10:00 am
-
3:00 pm
JClowe
Norman Rockwell Museum is saddened by the news of the recent passing of Nancy Goessel, wife of Bill Goessel, who served on our Board from 1988-1995. Nancy was a wonderful friend of Norman Rockwell Museum.
JClowe
Our Friday Night at the Movies series continues this Friday, September 2, starting at 5:30 p.m., with a screening of Norman Rockwell fan/collector George Lucas' 1973 film, "American Graffiti." As written in the catalogue for the 2010 exhibition, "Telling Stories: Norman Rockwell from the Collections of George Lucas and Steven Spielberg," Lucas' breakthrough film could be seen as the "last pure, unmediated, non-revisionist 'Rockwell film' ever made."
JClowe
Norman Rockwell Museum announces the unveiling of a unique civic exhibition of Norman Rockwell artwork starting this fall at three United States District Courts in Massachusetts. With the assistance of Robert Farrell, Clerk of Court, U.S. District Court, District of Massachusetts, high-quality canvas reproductions of Rockwell's "The Four Freedoms" (1943) and "Golden Rule" (1961) paintings will be on view in the courthouses of Boston, Worcester, and Springfield.
EXPERIENCE
NORMAN ROCKWELL MUSEUM
Summer 2018
Hours

May – October and holidays:
open daily: 10 a.m. – 5 p.m.
open until 7 p.m. Thursdays in July and August
Studio open April 28 through November 12, 2018
(currently open)

Holiday Hours
The Museum is Closed:
   Thanksgiving Day
   Christmas Day
   New Year's Day
Daily Gallery Talks
11 a.m. | 12:30 p.m. | 2:30 p.m.
Gallery Tours
Award-winning Audio Tour
NEW! Digital Tour on your own mobile device
BECOME A MEMBER
For priceless memories, become a Member today! Our members are the first to know about opportunities to preview exciting new exhibitions, participate in art classes, and attend exciting educational workshops.
MAKE A GIFT
Your financial support helps the Norman Rockwell Museum carry out its mission of bringing the world of Norman Rockwell and American Illustration to life everyday.
STAY CONNECTED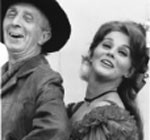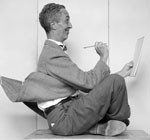 VISIT
Norman Rockwell Museum is dedicated to education and art appreciation inspired by the legacy of Norman Rockwell.
RESEARCH
The Rockwell Center for American Visual Studies is the nation's first research institute devoted to the art of illustration.
LEARN
Norman Rockwell Museum presents the world's largest collection of original Norman Rockwell art.
SHOP
Your only source where every purchase directly supports the legacy of Norman Rockwell.
.