March 27 @ 11:00 am
-
2:50 pm
JClowe
Rockwellian. Hopperesque. You know you have made it when your name becomes an adjective. Although highly regarded for their painting and storytelling skills, most people are unaware that both Edward Hopper and Norman Rockwell started their careers in a similar fashion, before traveling on a very different course.
DHeck
Tickle your Fancy! Exploring Comics and Cartoons Saturday, June 27, 1 - 5 p.m. Sketchology: Wine, Cheese, and Art-Making Friday, July 10, 6 - 8 p.m. Creative Cartooning with Illustrator Scott Lincoln Monday, July 13 through [...]
JClowe
We had baseball on the mind after a visit last week from Norman Rockwell's original "Rookie," model Sherm Safford. The subject of Rockwell's 1957 painting joined us to take part in the filming of a segment for CBS Evening News, to be broadcast around the occasion of Christie's auction of the original painting on May 22, 2014. Read all about the filming in last week's Berkshire Eagle, and tune into the segment, scheduled to air the evening of Thursday, May 22.
EXPERIENCE
NORMAN ROCKWELL MUSEUM
Spring 2019
Hours

November – April: open daily:
Weekdays: 10 a.m. to 4 p.m.
Weekends and holidays: 10 a.m. to 5 p.m.

Studio is currently closed.  Opens later this spring through October  2019


Holiday Hours
The Museum is Closed:
   Thanksgiving Day
   Christmas Day
   New Year's Day
Daily Gallery Talks
11 a.m. | 12:30 p.m. | 2:30 p.m.
Gallery Tours
Award-winning Audio Tour
NEW! Digital Tour on your own mobile device
BECOME A MEMBER
For priceless memories, become a Member today! Our members are the first to know about opportunities to preview exciting new exhibitions, participate in art classes, and attend exciting educational workshops.
MAKE A GIFT
Your financial support helps the Norman Rockwell Museum carry out its mission of bringing the world of Norman Rockwell and American Illustration to life everyday.
STAY CONNECTED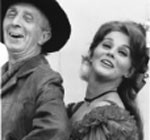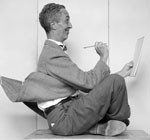 VISIT
Norman Rockwell Museum is dedicated to education and art appreciation inspired by the legacy of Norman Rockwell.
RESEARCH
The Rockwell Center for American Visual Studies is the nation's first research institute devoted to the art of illustration.
LEARN
Norman Rockwell Museum presents the world's largest collection of original Norman Rockwell art.
SHOP
Your only source where every purchase directly supports the legacy of Norman Rockwell.
.