November 21 @ 11:00 am
-
2:50 pm
JClowe
Happy New Year from Norman Rockwell Museum. We start 2014 with an exciting list of exhibitions and programs for the whole family, including "Dance," a family day inspired by the art of Ruth Sanderson (January 11); a lecture by Jane Allen Petrick, author of "Hidden in Plain Sight: The Other People in Norman Rockwell's America" (January 18); and a celebration of Martin Luther King Jr. Day on Monday, January 20. Programs are free with regular Museum admission.
DHeck
News about Charitable Gifts from IRAs Good news! On Friday, December 18, 2015, the President signed into effect an extension of the IRA Charitable Rollover. This provides donors with an opportunity to access retirement assets [...]
JClowe
Celebrate the season at Norman Rockwell Museum. Join us during school vacation week, December 23 through 28, and learn about the art of the picture book. On select days, visitors will also have a chance to meet artists Wendell Minor and Ruth Sanderson, and get their photo with a prince and princess. The Museum will be closed Christmas Day, but we wish you and your family a very joyous holiday.
EXPERIENCE
NORMAN ROCKWELL MUSEUM
Fall 2018
Hours

November – April: open daily:
Weekdays: 10 a.m. to 4 p.m.
Weekends and holidays: 10 a.m. to 5 p.m.

Studio open through November 12, 2018
(currently closed) 

Holiday Hours
The Museum is Closed:
   Thanksgiving Day
   Christmas Day
   New Year's Day
Daily Gallery Talks
11 a.m. | 12:30 p.m. | 2:30 p.m.
Gallery Tours
Award-winning Audio Tour
NEW! Digital Tour on your own mobile device
BECOME A MEMBER
For priceless memories, become a Member today! Our members are the first to know about opportunities to preview exciting new exhibitions, participate in art classes, and attend exciting educational workshops.
MAKE A GIFT
Your financial support helps the Norman Rockwell Museum carry out its mission of bringing the world of Norman Rockwell and American Illustration to life everyday.
STAY CONNECTED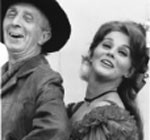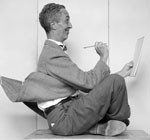 VISIT
Norman Rockwell Museum is dedicated to education and art appreciation inspired by the legacy of Norman Rockwell.
RESEARCH
The Rockwell Center for American Visual Studies is the nation's first research institute devoted to the art of illustration.
LEARN
Norman Rockwell Museum presents the world's largest collection of original Norman Rockwell art.
SHOP
Your only source where every purchase directly supports the legacy of Norman Rockwell.
.