July 23 @ 10:00 am
-
4:00 pm
JClowe
"The pyramid of toys in Jarvis's first Maya show, and in subsequent iterations, symbolizes the fantasies we create for ourselves about the world," observes daughter/artist Daisy Rockwell. "Toys, action figures, cartoon characters are concrete and often indestructible manifestations of the imaginary world of maya that humans have constructed and which obstructs our ability to see what is really before us and beyond us."
JClowe
In conjunction with its new exhibition, "Jarvis Rockwell: Maya, Illusion, and Us;" Norman Rockwell Museum will present an evening with the artist on Thursday, August 15, starting at 5:30 p.m. The son of famed illustrator Norman Rockwell, Jarvis Rockwell will discuss his 60-year career creating diverse and imaginative works, and offer a personal tour of his exhibition on view. The evening talk is free for Museum members, or with regular Museum admission.
JClowe
Looking to get creative this summer vacation? Enjoy children's art workshops held both inside and outside at Norman Rockwell Museum. Summer Sketch Club Tuesdays through August 26 10 a.m. to 12 p.m.; ages 7 and up Creating Together: A Parent-Child Experience Wednesdays through August 27 Ages 4 and up with a parent/caregiver
EXPERIENCE
NORMAN ROCKWELL MUSEUM
Summer 2018
Hours

May – October and holidays:
open daily: 10 a.m. – 5 p.m.
open until 7 p.m. Thursdays in July and August
Studio open April 28 through November 12, 2018
(currently open)

Holiday Hours
The Museum is Closed:
   Thanksgiving Day
   Christmas Day
   New Year's Day
Daily Gallery Talks
11 a.m. | 12:30 p.m. | 2:30 p.m.
Gallery Tours
Award-winning Audio Tour
NEW! Digital Tour on your own mobile device
BECOME A MEMBER
For priceless memories, become a Member today! Our members are the first to know about opportunities to preview exciting new exhibitions, participate in art classes, and attend exciting educational workshops.
MAKE A GIFT
Your financial support helps the Norman Rockwell Museum carry out its mission of bringing the world of Norman Rockwell and American Illustration to life everyday.
STAY CONNECTED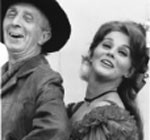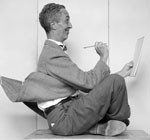 VISIT
Norman Rockwell Museum is dedicated to education and art appreciation inspired by the legacy of Norman Rockwell.
RESEARCH
The Rockwell Center for American Visual Studies is the nation's first research institute devoted to the art of illustration.
LEARN
Norman Rockwell Museum presents the world's largest collection of original Norman Rockwell art.
SHOP
Your only source where every purchase directly supports the legacy of Norman Rockwell.
.