February 20 @ 11:00 am
-
2:50 pm
JClowe
It's hard to believe, but this year marks the 45th anniversary of Norman Rockwell Museum. In 1969 we first opened our doors in the Old Corner House, a historic building in the center of Stockbridge, with help from Norman and Molly Rockwell.
JClowe
Photo of Jeopardy! producers and Clue Crew presenter, Sarah Whitcomb Foss, recording a segment in Norman Rockwell's studio at Norman Rockwell Museum, December 2013. Photo by Jeremy Clowe for Norman Rockwell Museum. All rights reserved. Celebrating its 45th anniversary, Norman Rockwell Museum was featured on the April 30 episode of the popular, nationally-syndicated TV game show, Jeopardy! A category titled "The Art of Norman Rockwell Museum" included clues that were filmed in the Museum's galleries last December.
JClowe
Recently announced, our major gift from the Famous Artists School has been garnering quite a bit of press lately. This Sunday's New York Times reported on the substantial art and archives donation, made possible by Robert and Magdalen Livesey of Cortina Learning International, which still runs a version of the popular art correspondence course to this day.
EXPERIENCE
NORMAN ROCKWELL MUSEUM
Winter 2018
Hours

Special Vacation Week Hours
(Feb.18 – Feb 24):
Monday – Sunday: 10 a.m. to 5 p.m.
November – April: open daily:
Weekdays: 10 a.m. to 4 p.m.
Weekends and holidays: 10 a.m. to 5 p.m.

Studio open through November 12, 2018
(currently closed) 

Holiday Hours
The Museum is Closed:
   Thanksgiving Day
   Christmas Day
   New Year's Day
Daily Gallery Talks
11 a.m. | 12:30 p.m. | 2:30 p.m.
Gallery Tours
Award-winning Audio Tour
NEW! Digital Tour on your own mobile device
BECOME A MEMBER
For priceless memories, become a Member today! Our members are the first to know about opportunities to preview exciting new exhibitions, participate in art classes, and attend exciting educational workshops.
MAKE A GIFT
Your financial support helps the Norman Rockwell Museum carry out its mission of bringing the world of Norman Rockwell and American Illustration to life everyday.
STAY CONNECTED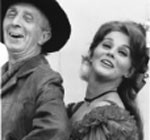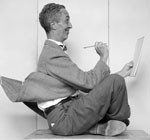 VISIT
Norman Rockwell Museum is dedicated to education and art appreciation inspired by the legacy of Norman Rockwell.
RESEARCH
The Rockwell Center for American Visual Studies is the nation's first research institute devoted to the art of illustration.
LEARN
Norman Rockwell Museum presents the world's largest collection of original Norman Rockwell art.
SHOP
Your only source where every purchase directly supports the legacy of Norman Rockwell.
.