May 20 @ 11:00 am
-
2:50 pm
JClowe
Norman Rockwell Museum Director Laurie Norton Moffatt today announced that Shuffleton's Barbershop, Rockwell's acclaimed 1950 painting recently acquired by the Lucas Museum of Narrative Art, will go on view at the Rockwell Museum beginning June 9. The painting, acknowledged by many as a masterpiece, joins the Museum's landmark exhibition Keepers of the Flame: Parrish, Wyeth, Rockwell, and the Narrative Tradition, on view from June 9 through October 28, 2018.
JClowe
The Norman Rockwell Museum today announced the appointment of Mary A. Berle, a Harvard-trained educator, who is the current Principal of Muddy Brook Elementary School, in Great Barrington, MA, as the Rockwell Museum's new Chief Educator. Ms. Berle will officially join the Museum on September 1, 2018, assuming a newly created senior-level position to lead the Museum's education vision at a pivotal time of growth.
JClowe
This summer, the Norman Rockwell Museum presents the first comprehensive exhibition to look at the work of master illustrators Maxfield Parrish, N.C. Wyeth, and Norman Rockwell in relation to the history of Western art. Opening June 9, Keepers of the Flame: Parrish, Wyeth, Rockwell, and the Narrative Tradition will reveal the lineage connecting American illustration to some 500 years of European painting through the long line of teachers who have passed along their wisdom, knowledge, and techniques to generations of creators.
EXPERIENCE
NORMAN ROCKWELL MUSEUM
Spring 2018
Hours

May – October and holidays:
open daily: 10 a.m. – 5 p.m.
Studio open April 28 through November 12, 2018
(currently open)

Holiday Hours
The Museum is Closed:
   Thanksgiving Day
   Christmas Day
   New Year's Day
Daily Gallery Talks
11 a.m. | 12:30 p.m. | 2:30 p.m.
Gallery Tours
Award-winning Audio Tour
NEW! Digital Tour on your own mobile device
BECOME A MEMBER
For priceless memories, become a Member today! Our members are the first to know about opportunities to preview exciting new exhibitions, participate in art classes, and attend exciting educational workshops.
MAKE A GIFT
Your financial support helps the Norman Rockwell Museum carry out its mission of bringing the world of Norman Rockwell and American Illustration to life everyday.
STAY CONNECTED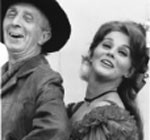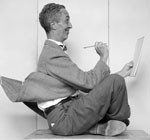 VISIT
Norman Rockwell Museum is dedicated to education and art appreciation inspired by the legacy of Norman Rockwell.
RESEARCH
The Rockwell Center for American Visual Studies is the nation's first research institute devoted to the art of illustration.
LEARN
Norman Rockwell Museum presents the world's largest collection of original Norman Rockwell art.
SHOP
Your only source where every purchase directly supports the legacy of Norman Rockwell.
.