50 Years of Illustration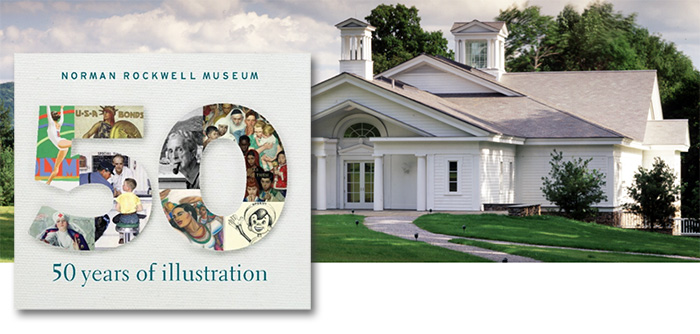 October 24 @ 10:30 am
-
2:00 pm
DHeck
Historic Property Walks Thursdays, July 11 – October 31,  2 p.m. Enjoy a guided walk on the Museum's 36-acre site and learn about Peter Rockwell's sculptures, the indigenous Mohican Indians, our view of Monument Mountain, [...]
DHeck
Newest Norman Rockwell Museum Exhibition Offers Compelling Visual Memoirs of Four Master Illustrators' Immigrant Experiences Finding Home: Four Artists' Journeys Opens November 10 STOCKBRIDGE, MA—Finding Home: Four Artists' Journeys, a new [...]
Rich Bradway
Lynda Jean Gunn (1955 – 2019) of Stockbridge, holds a special place in our hearts. She passed away this week and we would like to share some memories in tribute to her.
EXPERIENCE
NORMAN ROCKWELL MUSEUM
Summer 2019
Hours

May – October and holidays:
open daily: 10 a.m. – 5 p.m.
Rockwell's Studio is currently open through October
during regular business hours.  
Holiday Hours
The Museum is Closed:
   Thanksgiving Day
   Christmas Day
   New Year's Day
Daily Gallery Talks
11 a.m. | 12:30 p.m. | 2:30 p.m.
Gallery Tours
Award-winning Audio Tour
NEW! Digital Tour on your own mobile device
The Terrace Cafe is currently open during business hours.
View the menu here…
BECOME A MEMBER
For priceless memories, become a Member today! Our members are the first to know about opportunities to preview exciting new exhibitions, participate in art classes, and attend exciting educational workshops.
MAKE A GIFT
Your financial support helps the Norman Rockwell Museum carry out its mission of bringing the world of Norman Rockwell and American Illustration to life everyday.
STAY CONNECTED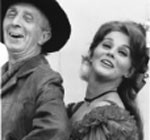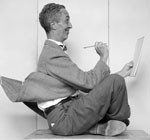 VISIT
Norman Rockwell Museum is dedicated to education and art appreciation inspired by the legacy of Norman Rockwell.
RESEARCH
The Rockwell Center for American Visual Studies is the nation's first research institute devoted to the art of illustration.
LEARN
Norman Rockwell Museum presents the world's largest collection of original Norman Rockwell art.
SHOP
Your only source where every purchase directly supports the legacy of Norman Rockwell.
.