April 27 @ 11:00 am
-
2:50 pm
Rich Bradway
As we developed Enduring Ideals: Rockwell, Roosevelt & the Four Freedoms, the one question that kept coming up was "What does freedom mean today?" That's why we are kicking-off a new social media campaign called [...]
JClowe
Norman Rockwell Museum will present the workshop Just Imagine: Creative Storytelling in Journals and Sketchbooks at Norman Rockwell on Saturday, April 28, from 10 a.m. to 4 p.m. Lead by award-winning illustrator Lisa Cyr, this hands-on workshop will focus on the development of personal content through journaling and sketching in handmade and custom-altered books.
JClowe
Norman Rockwell Museum will present a series of art and wellness workshops to be held on Saturdays, May 5 and June 30, from 5 to 7 p.m. Katie Atkinson, an illustrator who focuses on themes of wellness, personal growth, and transformation, will guide participants in an exploration of art as a means for achieving a state of flow, mindfulness, and self-reflection.
EXPERIENCE
NORMAN ROCKWELL MUSEUM
Winter 2017-18
Hours

The Museum is open Monday through Friday 10 a.m. to 4 p.m. ,
Saturday and Sunday 10 a.m. to 5 p.m.
Special April Vacation Week Hours:
Open until 5 p.m. all week (4/16 – 4/22)
Studio open April 28 through November 12, 2018  (currently closed) 

Special holiday hours:
Closed Monday Dec. 25
Open until 5 p.m., Dec. 26 – Dec. 30
Open until 4 p.m. Christmas Eve (Dec. 25).
Open until 4 p.m. New Years Eve (Dec. 31).
Closed New Years' Day
Holiday Hours
The Museum is Closed:
   Thanksgiving Day
   Christmas Day
   New Year's Day
Daily Gallery Talks
11 a.m. | 12:30 p.m. | 2:30 p.m.
Gallery Tours
Award-winning Audio Tour
NEW! Digital Tour on your own mobile device
BECOME A MEMBER
For priceless memories, become a Member today! Our members are the first to know about opportunities to preview exciting new exhibitions, participate in art classes, and attend exciting educational workshops.
MAKE A GIFT
Your financial support helps the Norman Rockwell Museum carry out its mission of bringing the world of Norman Rockwell and American Illustration to life everyday.
STAY CONNECTED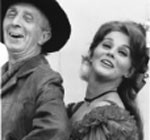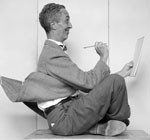 VISIT
Norman Rockwell Museum is dedicated to education and art appreciation inspired by the legacy of Norman Rockwell.
RESEARCH
The Rockwell Center for American Visual Studies is the nation's first research institute devoted to the art of illustration.
LEARN
Norman Rockwell Museum presents the world's largest collection of original Norman Rockwell art.
SHOP
Your only source where every purchase directly supports the legacy of Norman Rockwell.
.