August 23 @ 10:00 am
-
11:30 am
DHeck
An important community and national dialogue about museum and collection stewardship is unfolding in the cultural Berkshires in western Massachusetts regarding The Berkshire Museum's planned sale of 40 important artworks from its permanent collection.
JClowe
As part of its summer lecture and performance series, Inventing America: Art and Cultural Connections, Norman Rockwell Museum will present the talk "Norman Rockwell and the American Ideal: A European Viewpoint" on Thursday, August 17, starting at 5:30 p.m.
JClowe
Norman Rockwell Museum will present the lecture "Coming of Age: American Portraits from Copley to Warhol" with art historian Maureen Hickey on Thursday, August 10, starting at 5:30 p.m. Ms. Hickey will explore the ways in which portraits have revealed the political, religious, and social status of their sitters, as well as the aesthetic preferences of their era.
EXPERIENCE
NORMAN ROCKWELL MUSEUM
Summer 2017
Hours

The Museum is open every day from 10 a.m. to 5 p.m.
And Thursdays until 7 p.m.
Studio open May 1 through November 5, 2017 
The Terrace Café is open seasonally, Saturday, May 20 to Monday, October 23, 2017
Holiday Hours
The Museum is Closed:
   Thanksgiving Day
   Christmas Day
   New Year's Day
 Daily Gallery Talks
11 a.m. | 12:30 p.m. | 2:30 p.m.
Gallery Tours
Award-winning Audio Tour
NEW! Digital Tour on your own mobile device
BECOME A MEMBER
For priceless memories, become a Member today! Our members are the first to know about opportunities to preview exciting new exhibitions, participate in art classes, and attend exciting educational workshops.
MAKE A GIFT
Your financial support helps the Norman Rockwell Museum carry out its mission of bringing the world of Norman Rockwell and American Illustration to life everyday.
STAY CONNECTED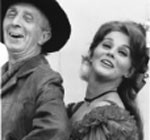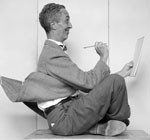 VISIT
Norman Rockwell Museum is dedicated to education and art appreciation inspired by the legacy of Norman Rockwell.
RESEARCH
The Rockwell Center for American Visual Studies is the nation's first research institute devoted to the art of illustration.
LEARN
Norman Rockwell Museum presents the world's largest collection of original Norman Rockwell art.
SHOP
Your only source where every purchase directly supports the legacy of Norman Rockwell.
.