July 23 @ 10:00 am
-
4:00 pm
JClowe
Norman Rockwell Museum will present a lecture on the working methods of artist Maxfield Parrish on Thursday, July 19, starting at 5:30 p.m. Ann Lawless, Executive Director of the American Precision Museum, will reflect on the many interesting facets of Parrish's career. The event is free for Museum members or included with Museum admission.
JClowe
In conjunction with Norman Rockwell Museum's new exhibition, Keepers of the Flame: Parrish, Wyeth, Rockwell and the Narrative Tradition, the Museum will hold a discussion that examines artistic influences. Roots of Inspiration: Contemporary Artists Speak will pay tribute to the artists, peers and mentors that inspired accomplished illustrator/educators Doug Andersen, C.F. Payne and Bill Thomson. The event will start at 1:30 p.m. on Sunday, July 22, providing visitors with an abundance of advice, meaningful stories and inspiration.
JClowe
Norman Rockwell Museum will present an evening with journalist and author Pamela Paul on Thursday, July 26 starting at 5:30 p.m. Ms. Paul, editor of The New York Times Book Review, will discuss the power of published imagery and the narratives that are derived at the intersection of images and words.
EXPERIENCE
NORMAN ROCKWELL MUSEUM
Summer 2018
Hours

May – October and holidays:
open daily: 10 a.m. – 5 p.m.
open until 7 p.m. Thursdays in July and August
Studio open April 28 through November 12, 2018
(currently open)

Holiday Hours
The Museum is Closed:
   Thanksgiving Day
   Christmas Day
   New Year's Day
Daily Gallery Talks
11 a.m. | 12:30 p.m. | 2:30 p.m.
Gallery Tours
Award-winning Audio Tour
NEW! Digital Tour on your own mobile device
BECOME A MEMBER
For priceless memories, become a Member today! Our members are the first to know about opportunities to preview exciting new exhibitions, participate in art classes, and attend exciting educational workshops.
MAKE A GIFT
Your financial support helps the Norman Rockwell Museum carry out its mission of bringing the world of Norman Rockwell and American Illustration to life everyday.
STAY CONNECTED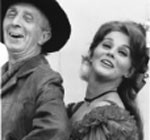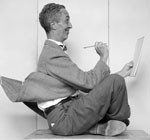 VISIT
Norman Rockwell Museum is dedicated to education and art appreciation inspired by the legacy of Norman Rockwell.
RESEARCH
The Rockwell Center for American Visual Studies is the nation's first research institute devoted to the art of illustration.
LEARN
Norman Rockwell Museum presents the world's largest collection of original Norman Rockwell art.
SHOP
Your only source where every purchase directly supports the legacy of Norman Rockwell.
.