February 20 @ 11:00 am
-
2:50 pm
JClowe
Norman Rockwell Museum and the First Congregational Church, UCC announced Tuesday, February 13, that they have entered into an agreement that allows the Museum to conduct due diligence and explore the feasibility of acquiring the old Stockbridge Town Hall building for future Museum expansion.
JClowe
Norman Rockwell Museum's Four Freedoms Forum series returns on Thursday, February 8, at 5:30 p.m., with a look at the history and power of protest. The town hall-style conversation will explore whether group demonstrations impact policy and affect change.
DHeck
Berkshire Museum (located in Pittsfield, MA) plans to sell 40 works of art, including two Norman Rockwell paintings, which were originally gifted to the Berkshire Museum directly by Norman Rockwell for the education and enjoyment of the community. Norman Rockwell Museum is not involved with the planned sale.
EXPERIENCE
NORMAN ROCKWELL MUSEUM
Winter 2017-18
Hours

The Museum is open Monday through Friday 10 a.m. to 4 p.m. ,
Saturday and Sunday 10 a.m. to 5 p.m.
Studio open April 28 through November 12, 2018  (currently closed) 

Special holiday hours:
Closed Monday Dec. 25
Open until 5 p.m., Dec. 26 – Dec. 30
Open until 4 p.m. Christmas Eve (Dec. 25).
Open until 4 p.m. New Years Eve (Dec. 31).
Closed New Years' Day
Holiday Hours
The Museum is Closed:
   Thanksgiving Day
   Christmas Day
   New Year's Day
Daily Gallery Talks
11 a.m. | 12:30 p.m. | 2:30 p.m.
Gallery Tours
Award-winning Audio Tour
NEW! Digital Tour on your own mobile device
BECOME A MEMBER
For priceless memories, become a Member today! Our members are the first to know about opportunities to preview exciting new exhibitions, participate in art classes, and attend exciting educational workshops.
MAKE A GIFT
Your financial support helps the Norman Rockwell Museum carry out its mission of bringing the world of Norman Rockwell and American Illustration to life everyday.
STAY CONNECTED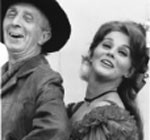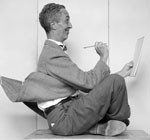 VISIT
Norman Rockwell Museum is dedicated to education and art appreciation inspired by the legacy of Norman Rockwell.
RESEARCH
The Rockwell Center for American Visual Studies is the nation's first research institute devoted to the art of illustration.
LEARN
Norman Rockwell Museum presents the world's largest collection of original Norman Rockwell art.
SHOP
Your only source where every purchase directly supports the legacy of Norman Rockwell.
.