July 18 @ 10:00 am
-
3:00 pm
JClowe
Norman Rockwell Museum Presents Maxfield Parrish: Machinist, Artisan, Artist For further information:   Jeremy Clowe Manager of Media Services Norman Rockwell Museum presscontact@nrm.org; 413.931.2290 Learn more about this [...]
JClowe
Norman Rockwell Museum will honor the heroism and sacrifice of those who served in World War I, on Saturday, July 14 from 1 to 4 p.m. This special event will explore the experiences of those affected by the war through poetry, performance, and Rockwell's art.
Rich Bradway
A common misconception is the idea that the Victorians invented childhood. Though there were obviously children running around and playing for innumerable generations before the 19th century, the concept of "childhood" was nowhere near as prevalent or as closely observed as it was by the Victorians. Children throughout history were often participating members of the household, assisting with daily chores which were commonly more labor intensive than making the bed or loading the dishwasher, in comparison with today.
EXPERIENCE
NORMAN ROCKWELL MUSEUM
Summer 2018
Hours

May – October and holidays:
open daily: 10 a.m. – 5 p.m.
open until 7 p.m. Thursdays in July and August
Studio open April 28 through November 12, 2018
(currently open)

Holiday Hours
The Museum is Closed:
   Thanksgiving Day
   Christmas Day
   New Year's Day
Daily Gallery Talks
11 a.m. | 12:30 p.m. | 2:30 p.m.
Gallery Tours
Award-winning Audio Tour
NEW! Digital Tour on your own mobile device
BECOME A MEMBER
For priceless memories, become a Member today! Our members are the first to know about opportunities to preview exciting new exhibitions, participate in art classes, and attend exciting educational workshops.
MAKE A GIFT
Your financial support helps the Norman Rockwell Museum carry out its mission of bringing the world of Norman Rockwell and American Illustration to life everyday.
STAY CONNECTED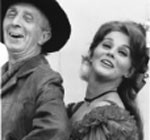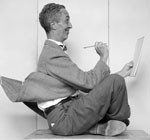 VISIT
Norman Rockwell Museum is dedicated to education and art appreciation inspired by the legacy of Norman Rockwell.
RESEARCH
The Rockwell Center for American Visual Studies is the nation's first research institute devoted to the art of illustration.
LEARN
Norman Rockwell Museum presents the world's largest collection of original Norman Rockwell art.
SHOP
Your only source where every purchase directly supports the legacy of Norman Rockwell.
.