June 22 @ 11:00 am
-
2:50 pm
DHeck
FOR IMMDEDIATE RELEASE Images available upon request  Press contact: Ellen Mazzer Marketing and Communications Coordinator Norman Rockwell Museum presscontact@nrm.org; 413.931.2290 Norman Rockwell Museum Presents Week-Long Drawing Workshop for Teens Stockbridge, MA, May 30, 2018 – [...]
DHeck
FOR IMMEDIATE RELEASE Images available upon request Press Contact Ellen Mazzer Marketing and Communications Coordinator Norman Rockwell Museum presscontact@nrm.org; 413.931.2290 Norman Rockwell Museum Presents Home Run! An All American Baseball Day  Stockbridge, MA, May 18, [...]
JClowe
Norman Rockwell Museum will celebrate the 75th anniversary of one of Norman Rockwell's most enduring works during its Rosie the Riveter Day, to be held at the Museum on Saturday, May 26, from 1 to 4 p.m. Published on the cover of "The Saturday Evening Post" in May of 1943, the iconic painting will be the theme for talks, workshops, music, and dance performances throughout the afternoon.
EXPERIENCE
NORMAN ROCKWELL MUSEUM
Summer 2018
Hours

May – October and holidays:
open daily: 10 a.m. – 5 p.m.
Studio open April 28 through November 12, 2018
(currently open)

Holiday Hours
The Museum is Closed:
   Thanksgiving Day
   Christmas Day
   New Year's Day
Daily Gallery Talks
11 a.m. | 12:30 p.m. | 2:30 p.m.
Gallery Tours
Award-winning Audio Tour
NEW! Digital Tour on your own mobile device
BECOME A MEMBER
For priceless memories, become a Member today! Our members are the first to know about opportunities to preview exciting new exhibitions, participate in art classes, and attend exciting educational workshops.
MAKE A GIFT
Your financial support helps the Norman Rockwell Museum carry out its mission of bringing the world of Norman Rockwell and American Illustration to life everyday.
STAY CONNECTED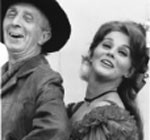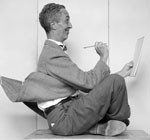 VISIT
Norman Rockwell Museum is dedicated to education and art appreciation inspired by the legacy of Norman Rockwell.
RESEARCH
The Rockwell Center for American Visual Studies is the nation's first research institute devoted to the art of illustration.
LEARN
Norman Rockwell Museum presents the world's largest collection of original Norman Rockwell art.
SHOP
Your only source where every purchase directly supports the legacy of Norman Rockwell.
.