August 22 @ 10:30 am
-
3:30 pm
JClowe
Norman Rockwell Museum was proud to once again partner with the Berkshire Immigrant Center and host our seventh annual United States Citizenship Naturalization Ceremony at the Museum on August 10, 2018. 23 men and women, originally from 16 countries, took the oath and were sworn in against the welcoming backdrop of Norman Rockwell's artwork.
JClowe
On Thursday, August 16, Keepers of the Flame Curator Dennis Nolan and Norman Rockwell Museum Chief Curator Stephanie Plunkett will present a look at the art and lives of Maxfield Parrish, N.C. Wyeth, and Norman Rockwell, three of the most popular illustrators of the twentieth century. Complemented by original works, currently on view in the exhibition, the gallery talk will explore the artists' unique experiences and signature styles, which have inspired many artists and viewers through the decades.
JClowe
Norman Rockwell Museum will present Moving Pictures, a lecture looking at the history of hand-drawn animation from 1912 to 1990, on Saturday, August 18, starting at 1:30 p.m. Norman Rockwell Museum Curator of Exhibitions Jesse Kowalski will discuss how animated film has evolved from its earliest stages—from experimental films to cartoon shorts from the 1930s through 1950s.
EXPERIENCE
NORMAN ROCKWELL MUSEUM
Summer 2018
Hours

May – October and holidays:
open daily: 10 a.m. – 5 p.m.
open until 7 p.m. Thursdays in July and August
Studio open April 28 through November 12, 2018
(currently open) Hours: 10:30 a.m. – 5 p.m.

Holiday Hours
The Museum is Closed:
   Thanksgiving Day
   Christmas Day
   New Year's Day
Daily Gallery Talks
11 a.m. | 12:30 p.m. | 2:30 p.m.
Gallery Tours
Award-winning Audio Tour
NEW! Digital Tour on your own mobile device
BECOME A MEMBER
For priceless memories, become a Member today! Our members are the first to know about opportunities to preview exciting new exhibitions, participate in art classes, and attend exciting educational workshops.
MAKE A GIFT
Your financial support helps the Norman Rockwell Museum carry out its mission of bringing the world of Norman Rockwell and American Illustration to life everyday.
STAY CONNECTED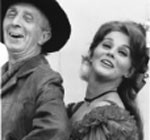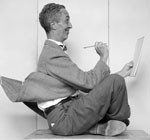 VISIT
Norman Rockwell Museum is dedicated to education and art appreciation inspired by the legacy of Norman Rockwell.
RESEARCH
The Rockwell Center for American Visual Studies is the nation's first research institute devoted to the art of illustration.
LEARN
Norman Rockwell Museum presents the world's largest collection of original Norman Rockwell art.
SHOP
Your only source where every purchase directly supports the legacy of Norman Rockwell.
.