Illustrator Wendell Minor to Speak at Norman Rockwell Museum – September 28 "Getting to Know Norman Rockwell"
Images available upon request
Press contact:
Alyssa Stüble
Communications Manager
presscontact@nrm.org;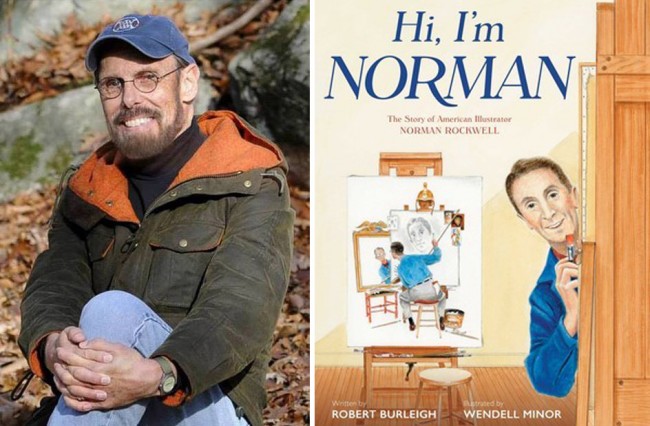 Stockbridge, MA, September 5, 2019 —   WHAT: Visitors are invited to learn more about the journey of creating a children's picture book with award-winning artist Wendell Minor, whose illustrated story, Hi, I'm Norman, employs a first-person narrative that engages young readers with Rockwell's life and career. The artist's striking visual narratives have appeared on more than 2,000 book covers and in more than 50 children's books. Original artworks will be on view. Refreshments and book signing to follow.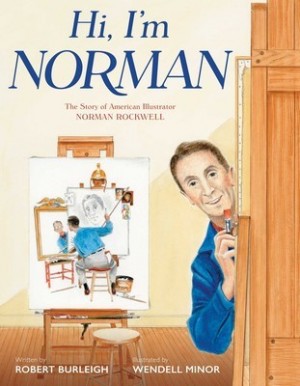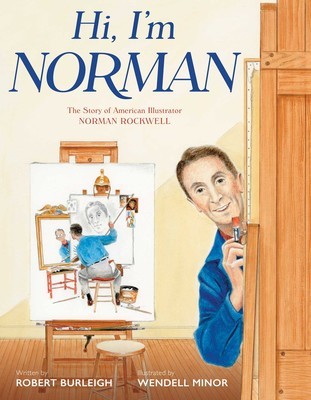 WHY: From award-winning illustrator Wendell Minor comes a striking, intimate picture book biography about an American icon—beloved artist Norman Rockwell. The release of the book coincides well with the Museum's 50th Anniversary, and its special exhibition, Norman Rockwell: Private Moments for the Masses, as well as the recent launch of Rockwell's updated autobiography, My Adventures as an Illustrator. Offering younger readers a behind-the-scenes look at the autobiographical aspects of Rockwell's art, Minor illustrates the artist's interests, anxieties, and real-life experiences. The original art for Hi, I'm Norman Rockwell will become a part of the permanent collection of Norman Rockwell Museum by generous gift of the artist.
WHEN: Saturday, September 28, 2019 5:00 p.m.
Tickets: $25, Member $15. nrm.org/event/artist-talk-booksigning-wendell-minor-getting-to-know-norman-rockwell/
WHERE: Norman Rockwell Museum, Stockbridge, MA
About Wendell Minor
Trustee Emeritus and a longtime friend of the Norman Rockwell Museum, Wendell Minor was the 2018 recipient of the Norman Rockwell Museum Artist Laureate Award. His recent publication Hi, I'm Norman explores Rockwell's life in episodes based on important moments in American history.
Minor has illustrated dozens of picture books, and his work has won countless awards and is in permanent collections of such institutions as the Norman Rockwell Museum, Museum of American Illustration and the Library of Congress. His cover illustrations have graced some of the most significant novels of our time by authors such as Toni Morrison, David McCullough, and James Michener. He lives in Washington, Connecticut. Visit him online at MinorArt.com.
Major sponsors for Norman Rockwell: Private Moments for the Masses: Audrey and Ralph Friedner and TD Bank.