Woodstock Museum Director and Poster Artist to
Speak at Norman Rockwell Museum – Tuesday, August 6
Wade Lawrence, Founding Director at The Museum at Bethel Woods Examines the Sweeping Changes of the 1960s
Arnold Skolnick, Designer of the Woodstock Poster Shares his Story and Process
Images available upon request
Press contact:
Margit Hotchkiss
Chief Marketing Officer
presscontact@nrm.org;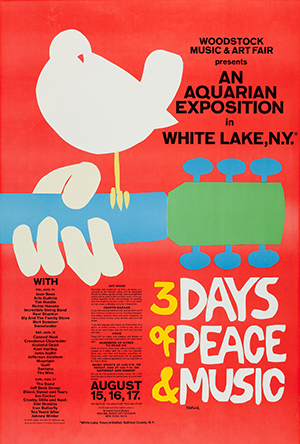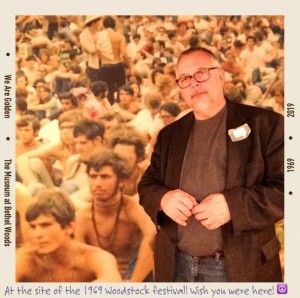 "The 1960s Illustrated: Woodstock, Art, and Change," will revisit Woodstock and the story of the Summer of Love.  On Tuesday, August 6, Wade Lawrence, founding Director and Senior Curator at The Museum at Bethel Woods in Bethel, NY, the concert's actual location, will offer a multimedia look at the decade's sweeping changes, as expressed through music, art, books, and ideas. Artist Arnold Skolnick will discuss his design for the original Woodstock poster, his process and influences.
Join Lawrence, Skolnick, and fellow attendees for lemonade on the Terrace at 4:30 p.m., followed by the talk in the galleries at 5:00 p.m. Tickets: $25, $15 members. nrm.org/event/art-love-and-identity-the-1960s-illustrated-woodstock-art-and-change/
"For many of us who didn't attend, but experienced Woodstock vicariously through the movie and the soundtrack album, Woodstock reflected who we were, influenced our attitudes about how to treat our neighbors, and gave us optimism about a future that might be better than the inequality, meaningless war, and straightjacket lives we saw all around us," Lawrence explained. "We saw ourselves in Woodstock, and we weren't turning back."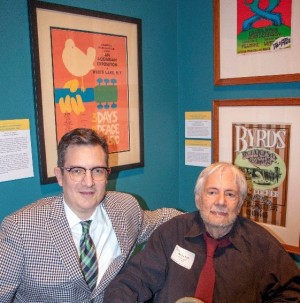 Lawrence has curated numerous exhibitions on this theme, and blogs regularly on 50 Years of Peace & Music in honor of Woodstock's 50th Anniversary.
Special guest Arnold Skolnick, designer of the original Woodstock poster, will share the story of this iconic cultural symbol. A graphic artist and publisher of art books, Skolnick's work has been exhibited at galleries throughout the northeast. Skolnick studied at Pratt and the Art Students League – where Norman Rockwell also attended, decades earlier.  After completing the Woodstock poster assignment, Skolnick began a successful printing company that produced and published art books and limited editions. Many of the publications have won awards for design and typography.
Skolnick and Lawrence provide insight and perspective on a decade that shaped our culture for the next half-century.  This talk adds context to the art and story illustrated in "Woodstock to the Moon: 1969 Illustrated," the Museum's exhibition of the defining images from a year which both shaped and reflected a period of profound cultural transformation. The fifth talk in the seven part program, "Love, Art, and Identity" (inspired by the Norman Rockwell Museum's three 50th Anniversary exhibitions)  the series takes a closer look at the ways in which art, human relationships, and culture are fundamental to growth, resilience, and creating meaning.