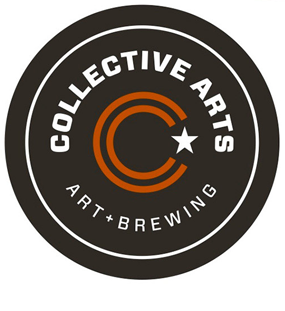 Collaboration
National Call for Art
Note: The submission period for this call for art is complete.
Winners will be announced May 6th!
And don't miss the The Art of Brewing Festival Saturday, August 10, at Norman Rockwell Museum
Norman Rockwell Museum & Collective Arts Brewing in collaboration to support the next generation of artists, are excited to announce a national call for art!
Art Submissions due by:
April 5th, 2019
8 Winners
Please use your school email address, thanks!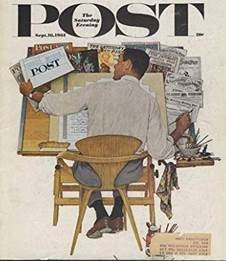 The Art of Brewing Festival
Saturday, August 10, 2019, 3 – 7 p.m.
at Norman Rockwell Museum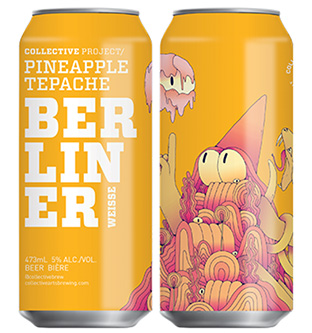 Other Facts:


• 8 winners will be chosen from a panel of contemporary illustrators (TBD)
• Deadline for submission is April 5th
• Winners notified May 6th
• Official public announcement made at August 10th Art of Brewing Festival
For More Information about participating, please contact: podonnell@nrm.org or 413-931-2233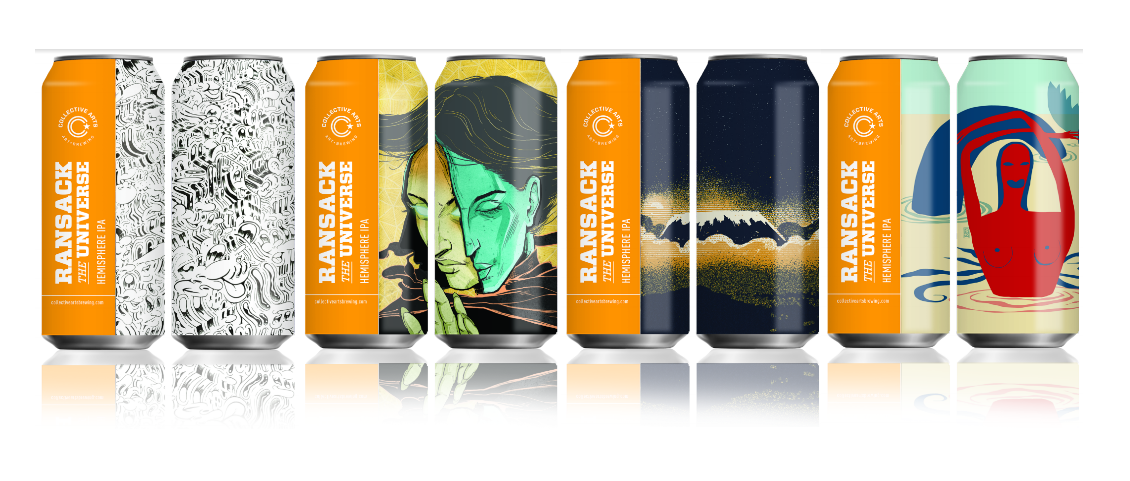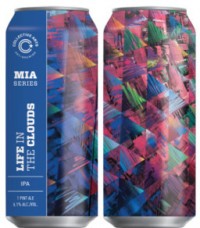 College illustration, graphic design and narrative art students, 21 and older, across the country are invited to participate in this unique call for art. Our goal is to develop lasting connections and create real world opportunity for young artists. Participating students will engage in a client based relationship with the Norman Rockwell Museum and Collective Arts Brewing.
The work of 8 students will be selected to be shown on exclusive, limited edition, Norman Rockwell Museum cans which will be distributed across North America, giving participants work exposure on an unprecedented scale. The cans will feature the selected student's artwork as well as a link to a featurette on the Norman Rockwell Museum website. Call for art winners will also receive $200.00, a four pack of the beer that their art is printed on, as well as Collective Arts swag.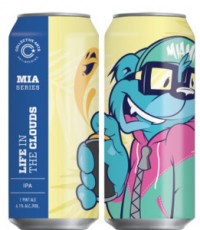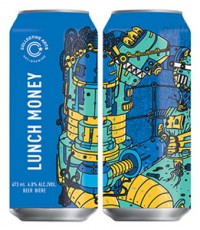 Students and their professors will be invited to participate in a beer and art festival at Norman Rockwell Museum honoring the winners and displaying their art work as well as limited edition prints, a jury of contemporary illustrators, and a multitude of brewers and food vendors.
About The Festival
THE ART OF BREWING
An Artful Beer Tasting with Collective Arts Brewing
Saturday, August 10
3 – 7 p.m
Featuring beer tasting from local breweries, food trucks, and more!
Tickets on sale soon. Contact bgirvan@nrm.org or 413-931-2264 for more information.
Sponsored in part by Collective Arts Brewing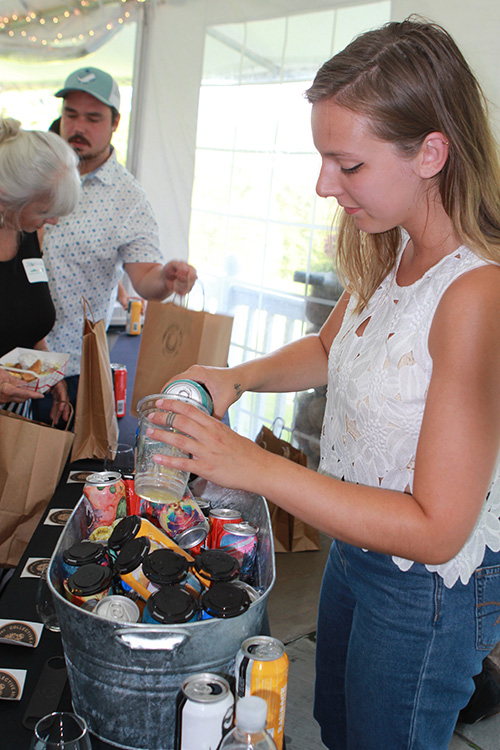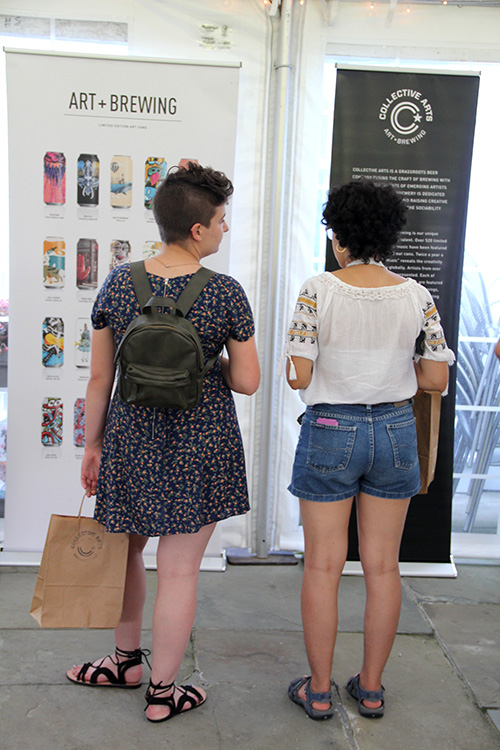 About Collective Arts Brewing


Art + Brewing: Collective Arts Brewing is a grassroots craft brewery that aims to fuse the creativity of craft beer with the inspired talents of emerging artists and musicians. Collective Arts Brewing was founded on two beliefs: The first that creativity fosters creativity. And the second, that creativity yields delicious pints. We feature limited-edition works of art on our beer cans and labels, and we work to make sure the liquid on the inside is as diverse and creative as the artists we profile.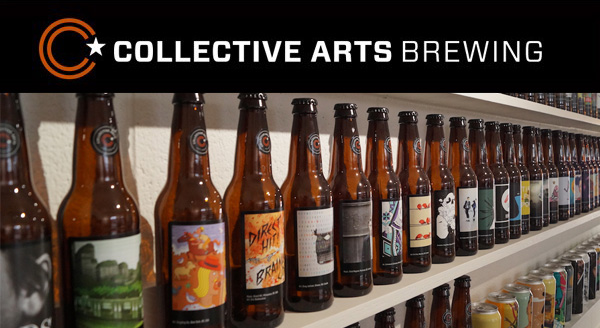 About Norman Rockwell Museum


The Norman Rockwell Museum houses the world's largest and most significant collection of Rockwell art.
Norman Rockwell Museum presents, preserves and studies the art of illustration and is a world resource for reflection, involvement and discovery inspired by Norman Rockwell and the power of visual images to shape and reflect society.
The Museum advances social good through the civic values of learning, respect and inclusion and is committed to upholding the rights and dignity of all people through the universal messages of humanity and kindness portrayed by Norman Rockwell.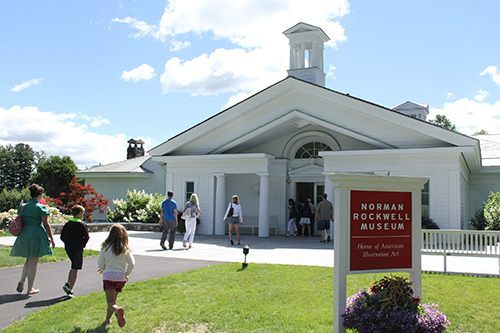 Please use your school email address, thanks!
Call for Art rules and regulations
TERMS OF USE – Norman Rockwell Museum
Norman Rockwell Museum is dedicated to education and art appreciation inspired by the legacy of Norman Rockwell. The Museum preserves, studies and communicates with a worldwide audience the life, art, and spirit of Norman Rockwell and the field of illustration. Norman Rockwell Museum is not looking to own your art. We are excited to partner with Collective Arts Brewing to share your work as an illustrator and to educate our audiences with your contributions to the field of illustration.
We intend to use your artwork for promotional and educational purposes and will feature your artwork in conjunction with an event at the Museum. We will continue to use your artwork in this manner as opportunities arise in our ongoing programs and exhibitions.
TERMS AND CONDITIONS
End Use:By submitting Artwork, Entrants acknowledge and agree that Norman Rockwell Museum ("NRM") may or may not, in its sole discretion, use such Artwork for educational and promotional purposes including but not limited to: (i) audio and video broadcast and Internet streaming; (ii) in published Artwork on the Norman Rockwell Museum Websites (NRM.org; IllustrationHistory.org; Rockwell-Center.org; RockwellFourFreedoms.org, CurriculumLab.org) including any related Facebook, Instagram or Twitter pages (collectively, the "Sites") and in print; or (iii) other promotional items (collectively, the "End Use") as determined by NRM. NRM has no obligation to use any Artwork for an End Use.
License:By submitting Artwork, Entrant grants to NRM a worldwide, limited, perpetual, royalty-free, license to the Artwork, including, without limitation the right to publish, use, copy, produce, reproduce, alter, distribute, prepare derivative works of, display, publicly and otherwise exploit for educational and promotional purposes, the Artwork and the Entrant's name and location of residence, on all End Uses and in all media and formats, whether now known or unknown and later developed, in any material form whatsoever, in all languages. NRM reserves the right to use, reproduce, and alter Artwork in any of its educational or promotional uses. For greater certainty, this license is only granted in connection with the End Use discussed herein.
Waiver of Moral Rights:NRM undertakes, where possible and reasonable in the circumstances, to provide credits associated with the Selected Artwork. Subject to the undertaking contained in this Section 8,Entrant hereby waives in favor of NRM, all moral rights Entrant may have in the Artwork;
Non-Interference:Entrant shall, in perpetuity, not directly or indirectly interfere with, or object to, the publication, use, copying, production, reproduction, alteration, distribution, preparation of derivative works of or display of the Artwork, in any form, by NRM, or any licensee, affiliate or assignee thereof.
Media:By submitting Artwork, Entrant consents and grants to NRM a non-exclusive right to reproduce and use the Entrant's name, likeness, location of residence and Artwork in any publicity carried out by NRM in any way it chooses, for any purpose in connection with any End Use or other promotional efforts by NRM, at any time, in any media and without any compensation.
Representations, Warranties and Covenants:As a condition of entry, and by submitting Artwork, each Entrant covenants, represents and warrants to NRM, which representations and warranties shall remain true and accurate, as follows:

the Artwork is an original work created solely by the Entrant or the Entrant Group;
Entrant has good and marketable title to the Artwork, free and clear of all liens and encumbrances of any kind whatsoever;
Entrant has obtained all necessary consents and approvals to grant NRM the rights described in these Terms and Conditions, and will make written copies of any such consents and approvals available to NRM upon request;
no party has any right, title, claim or interest in or to the Artwork that could restrict Entrant's capacity to grant the rights outlined in these Terms and Conditions;
NRM's display, distribution, publication of the Artwork on any media, including in accordance with any End Use, does not induce or result in infringement, misappropriation or violation of the rights of any third party, including, without limitation, privacy rights, publicity rights, proprietary rights, copyrights, trademarks and/or other intellectual property rights;
the Artwork has not been previously published, showcased or displayed in any promotional campaign or otherwise in connection with any beer or alcoholic beverage manufacturer or retailer;
the Artwork has not been incorporated as part of any contract, agreement or commission with any gallery, studio, institution or person, entered into by the Entrant, that restricts the Entrant's ability to enter into these Terms and Conditions and license the Artwork under Section 6 hereof. Entrant shall notify NRM in a timely manner of any claim of which Entrant becomes aware that may restrict Entrant's capacity to grant any of the rights described in these Terms and Conditions.

Indemnity:By submitting Artwork, each Entrant agrees that it relinquishes its right, in perpetuity, to assert any claim against Norman Rockwell Museum in respect of NRM's use of the Artwork. Entrant agrees, to the fullest extent permitted by applicable law, to release, indemnify and hold Norman Rockwell Museum  its affiliates, trustees, directors, officers and employees, and other agents and representatives harmless from any and all loss, damage, right, claim, action, expense, cost (including reasonable attorneys' fees) and liability (including settlements) of any kind brought or asserted by any third party against Norman Rockwell Museum due to or arising out of an Entrant's breach or alleged breach of these Terms and Conditions, breach or alleged breach of any third-party right, or Entrant's conduct during and in connection with the Search, including but not limited to personal injury, death and property damage, and any claims based on trademark, copyright or other intellectual property rights, right of publicity, invasion of privacy, disparagement, misappropriation or defamation. The Entrant will cooperate in the defense of any such claim and will provide such evidence, including attendance in person, as Norman Rockwell Museum may require. Norman Rockwell Museum reserves the right to assume the exclusive defense and control of any matter subject to indemnification by any Entrant, and no Entrant will in any event settle any claim without the prior written consent of Norman Rockwell Museum.
Limitation of Liability:IN NO EVENT SHALL NORMAN ROCKWELL MUSEUM BE LIABLE FOR ANY SPECIAL, INDIRECT, PUNITIVE, INCIDENTAL, OR CONSEQUENTIAL DAMAGES RELATED IN ANY WAY TO THESE TERMS AND CONDITIONS REGARDLESS OF THE LEGAL THEORY UPON WHICH ANY SUCH DAMAGES CLAIM IS BASED, EVEN UPON THE FAULT, TORT (INCLUDING NEGLIGENCE), BREACH OF CONTRACT, STATUTE, REGULATION, OR ANY OTHER THEORY OF LAW OR BREACH OF WARRANTY BY, OR STRICT LIABILITY OF, COLLECTIVE BREWING.
Assignment:Entrant shall not assign the rights and obligations under these Terms and Conditions without first having obtained the prior written consent of Norman Rockwell Museum. Norman Rockwell Museum shall be entitled to assign any of the rights or obligations under these Terms and Conditions by delivery of written notice to Entrant. Subject to any restrictions herein contained, this Agreement shall enure to the benefit of and be binding upon the parties and their respective successors and permitted assigns. Norman Rockwell Museum may update these Terms and Conditions periodically to account for changes to the Call For Art program by updating this posting as it evolves (Entrant should review the Collective Brewing Website periodically for updates).
Waiver:The failure of Norman Rockwell Museum to enforce any provision of these Terms and Conditions, for whatever reason, shall not be construed as a waiver of any right to do so at any time. The Entrant agrees that if any portion of these Terms and Conditions is held invalid or unenforceable, the remaining portions will remain in full force and effect.
Headings:The division of these Terms and Conditions into paragraphs and the insertion of headings are for convenience of reference only and shall not affect the construction or interpretation of these Terms and Conditions.
Governing Law:These terms and conditions will be governed by and construed in accordance with the laws of Massachusetts, and any disputes relating to these terms and conditions will be subject to the exclusive jurisdiction of the state and federal courts located in Berkshire County, Massachusetts, for the determination of any issue arising under these Terms and Conditions or between you and Norman Rockwell Museum. You stipulate to the fairness and convenience of proceeding in such courts and covenant not to assert any objection to proceeding in such Courts.