Norman Rockwell Museum to Present Drawing as Human Practice, a Talk and Book Party, with D.B. Dowd
Manager of Media Services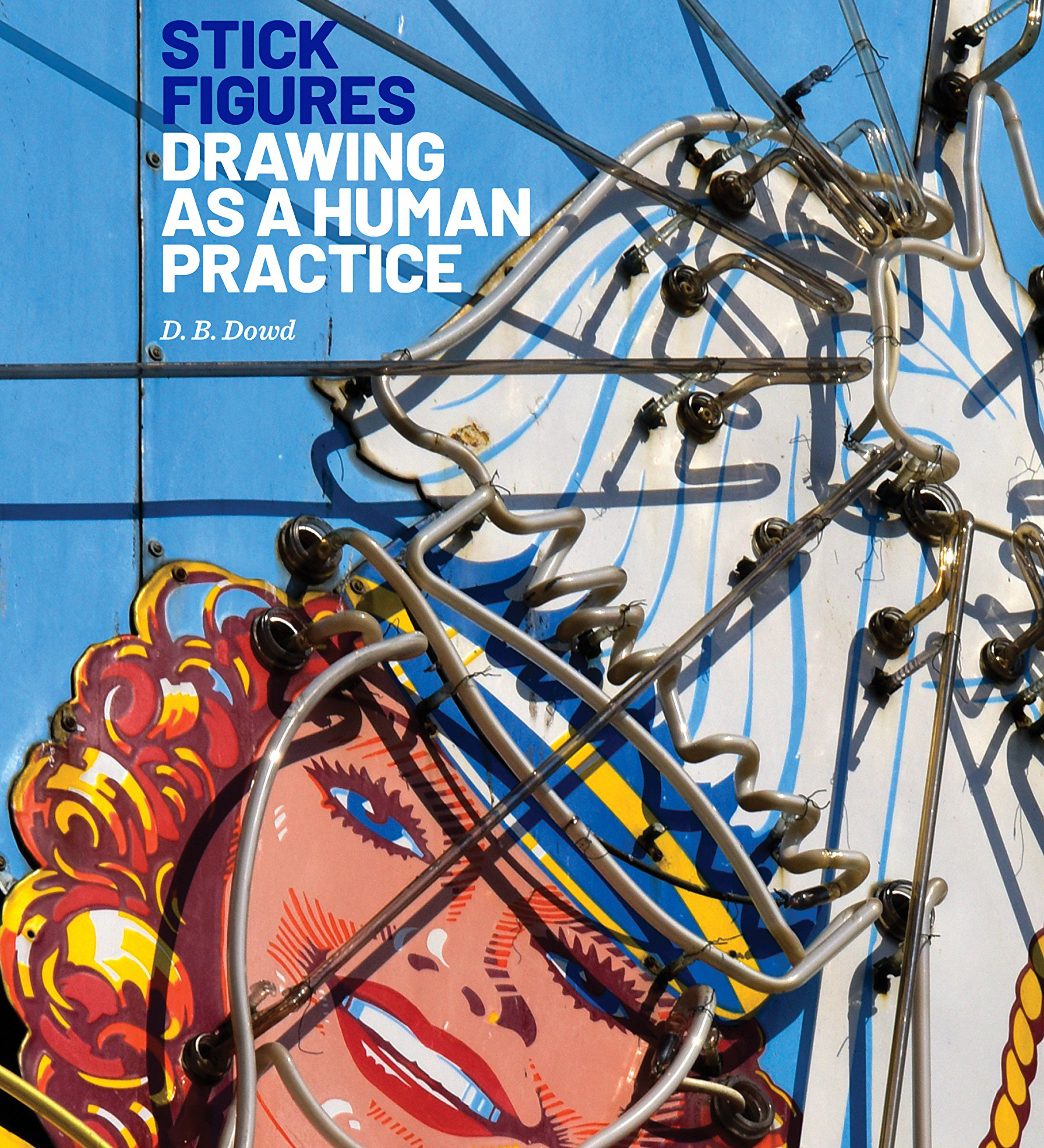 Book cover for Stick Figures: Drawing as a Human Practice by D.B. Dowd.
Stockbridge, MA, December 5, 2018—Author, illustrator, and theorist D.B. Dowd will present a talk about the themes in his latest book, Stick Figures: Drawing as a Human Practice, at the Norman Rockwell Museum on Saturday, December 15, starting at 5 p.m. Dowd, a Senior Fellow of the Museum's Rockwell Center for American Visual Studies, will present an expansive look into the practice of drawing that resets the terms of an age old activity, and embraces drawing as a communicative practice and process for everyone. 
"Drawing has been colonized by painting, and confined to an aesthetic cage," observes Dowd. "But drawing is far bigger and more important than that. Among other things, Stick Figures: Drawing as a Human Practice is a liberation project, in the service of an ancient, enfranchising activity."
A reception and book signing will follow. The event is free for Museum members and children 18 and under, or included with regular Museum admission; $10 for the program only. 
D.B. Dowd, Rockwell Center Senior Fellow, is Professor of Art & American Culture Studies at Washington University in St. Louis, where he also serves as the Faculty Director of the D.B. Dowd Modern Graphic History Library, which was renamed in his honor. He writes, lectures, and curates exhibitions on the history of illustration and cartooning, and is also active as a practitioner. Dowd's book Stick Figures: Drawing as a Human Practice is published by the Rockwell Center for American Visual Studies and Spartan Holiday Books. He was the consulting curator for Mac Conner: A New York Life, a traveling exhibition organized by the Museum of the City of New York (2014). In addition to teaching studio courses in drawing and illustration, he has taught courses art theory, popular visual culture, and the history of illustrated press. Dowd is also a contributing author in national and international journals and publications including "Everyman, Meet Somebody: Characterization and Melodrama in Rockwell's Four Freedoms" for Enduring Ideals: Rockwell, Roosevelt, and the Four Freedoms published by Abberville Press and History of Illustration published by Fairchild Books. As an artist and writer his fine books and prints are in the permanent collections of the National Gallery of Art, the Whitney Museum of American Art, The Walker Art Center and the Fogg Museum at Harvard University. Learn more at www.dbdowd.com.
Rockwell Center for American Visual Studies
The Norman Rockwell Museum has established the Rockwell Center for American Visual Studies to enhance knowledge and deepen understanding of the art and cultural significance of illustration art. The first research institute of its kind in the nation, this Center supports sustained scholarship and establishes the Museum's leadership in the vanguard of preservation and interpretation relating to this important yet understudied aspect of American visual culture. Learn more at www.rockwell-center.org.