Fantasy Illustrator Mark Romanoski To Speak at Norman Rockwell Museum
Manager of Media Services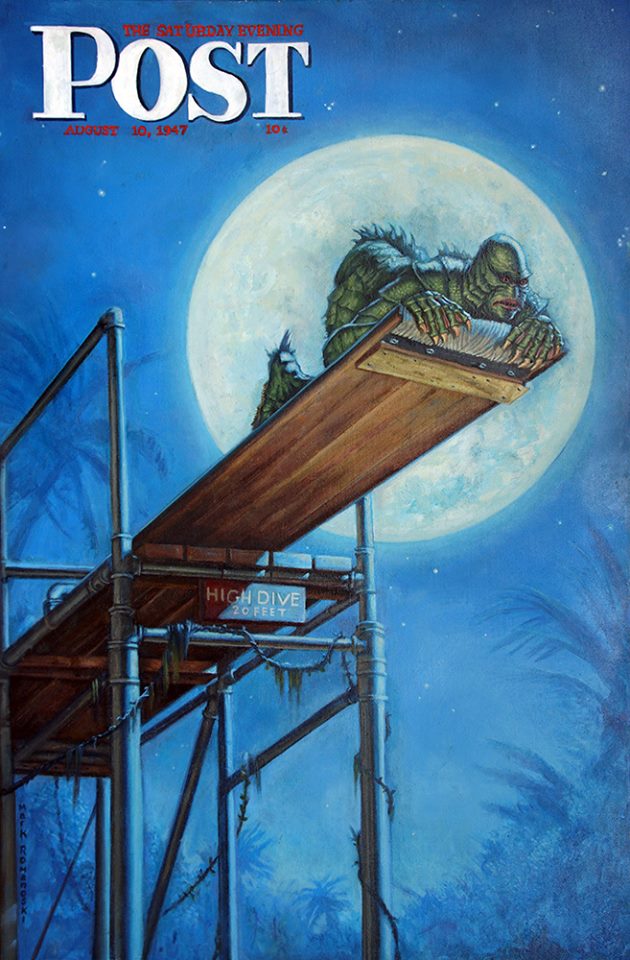 ©Mark Romanoski. All rights reserved.
Stockbridge, MA, October 26, 2018—As part of its "Inspired By Rockwell" lecture series, Norman Rockwell Museum will present a talk with illustrator Mark Romanoski on Saturday, November 10, starting at 5 p.m. A renowned fantasy illustrator, Ramonoski has created artworks for such high-profile clients as Magic: The Gathering, The World of War-Craft, and the World Wrestling Federation. 
"Reproducing a (Norman) Rockwell is a little bit intimidating," says Romanoski, whose 'Pop Meets Rockwell' series of paintings merges pop culture references with one of his artistic inspirations. "I had gone to the Rockwell Museum about 25 years ago when I was first falling in love with illustration."
The artist will talk about the lessons he has learned from Rockwell, as well as the interesting work he has done for such companies as DC Comics, Upper Deck, Warner Bros, and Universal Studios. Learn more about his work at www.markromanoski.com
The talk is free for Museum members, or included with Museum admission. Program only, $10.