New York Times Book Review Editor Pamela Paul To Speak at Norman Rockwell Museum
Manager of Media Services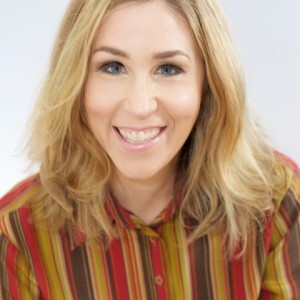 Photo courtesy: Pamela Paul
Stockbridge, MA, July 13, 2018 – Norman Rockwell Museum will present an evening with journalist and author Pamela Paul on Thursday, July 26 starting at 5:30 p.m. Ms. Paul, editor of The New York Times Book Review, will discuss the power of published imagery and the narratives that are derived at the intersection of images and words. 
The New York Times Book Review is a richly-illustrated weekly paper-magazine supplement to The New York Times, and is one of the most influential and widely read book review publications in the industry. Pamela Paul is the author of multiple books including, By the Book, Parenting, Inc., and The Starter Marriage and the Future of Matrimony. In her discussion of the power of imagery, Paul will talk about visual reading and the way different stories can be read simultaneously on the same page, through words and pictures. She will also touch on the process of considering illustrated books for review at The New York Times. The event is free for Museum members or included in Museum admission. 
Thursday Evening Drop-In Programs:
Thursdays, July & August, 5 to 7 p.m. 
Parents and caregivers can enjoy our Thursday evening programs while their children are engaged in creative art and gallery activities inspired by the works on view. $7 for children, $5 for members.
Keepers of the Flame: Parrish, Wyeth, Rockwell, and the Narrative Tradition
On view June 9 through October 28, 2018
This summer, the Norman Rockwell Museum presents the first comprehensive exhibition to look at the work of master illustrators Maxfield Parrish, N.C. Wyeth, and Norman Rockwell in relation to the history of Western art. With more than 60 works by 25 American and European painters, along with more than 300 digital representations of some 50 other artists, Keepers of the Flame: Parrish, Wyeth, Rockwell, and the Narrative Tradition will reveal the lineage connecting American illustration to some 500 years of European painting through the long line of teachers who have passed along their wisdom, knowledge, and techniques to generations of creators. 
Special 15-minute gallery tours of Keepers of the Flame are held daily at 10:30 a.m. and 3 p.m., and are free with Museum admission.