READ MORE ABOUT THE BREATHTAKER EXHIBITION
Marc Hempel and I first connected when he submitted some comics pages to my fanzine, NUCLEUS. I was in college, just a few years ahead of Marc. He was in his final year of high school. But his age did not show in those early pages. They were sophisticated work, professional in every way – from the storytelling and illustration, to the excellent quality photostats. There was no question that I would include his work in my next issue of NUCLEUS, which would also turn out to be the final issue. After that, I was out of college and working on my professional career.
Marc and I stayed in touch. When I moved to New Jersey to freelance out of New York City, Marc came from Illinois to visit. We learned that we not only shared similar approaches to comics creation, but we also had the same low sense of humor. We've passed many hours over the years, making each other laugh. When I took my portfolio around, getting illustration and comics gigs, I often showed Marc's work as well. When I was working at HEAVY METAL and EPIC ILLUSTRATED I managed to get him gigs.
When I moved to Baltimore in the late 1970s, I started Insight Studios, a studio for production and illustration. In 1980, when Marc graduated from college, he came to Baltimore and became my partner in the studios. My wife, Carol, and I had a large house and Marc moved in with us. We worked closely on local advertising projects and continued to make our marks in the comics industry during one of the lowest periods of publishing.
Our first major collaboration was the BE AN INTERPLANETARY SPY series for Bantam Books. We followed that with MARS for First Comics, BLOOD OF THE INNOCENT for WaRP, and then JONNY QUEST for Comico. It was an intense few years of close working conditions; our studios across the hall from each other. By the time JONNY QUEST was winding down, we were each itching to try some projects on our own.
Insight Studios had become a very busy production studio – filling its own three floor building. And I had become the de facto head of the operation. I was running the studios, editing BLOOD OF DRACULA, inking several projects and coloring others. I was doing a few stories of my own for Eclipse Comics and EPIC ILLUSTRATED. Marc was not so busy. He was developing GREGORY and doing a series of erotic paintings that had a science fiction flavor. It was all wonderful work. But not much was producing an income for him.
After all our collaborations, we both had reached the point where we did not want to be second-guessing each other. We wanted the chance to see our individual creations brought to life, to succeed or fail on their own merits. We were as friendly and supportive of each other as ever; we were just tired of collaboration.
But – I knew Marc was not getting the opportunities that his exceptional talents deserved. I also knew what he was capable of, and it was far more than he had had any chance to show. So on one of my writing days (a day or two each week when I would stay home and turn out my scripts in peace and quiet, far from the bustle of Insight Studios) I took a walk in the woods and my thoughts turned to how Marc and I could work together without getting into each other's way. I thought about just writing a story and then handing it to Marc to do as he wanted. All our past collaborations had been ping-pong matches. My idea would bounce back from Marc. My script would be edited by Marc. Marc would do layouts. I would suggest changes. I would do pencils. Marc would ink and letter. I would color. Back and forth we would go. It was an intense school, testing each other to our limits of ability. But it was frustrating, in that we never could run freely with inspiration. Or at least it seemed that way.
So I decided that we would not collaborate so closely on whatever came next. I would write. Marc would do as he wanted. But what would I write? What story would fit both of our interests, our passions?
The things we often talked about, late at night, on trips to conventions, hanging out with the guys at the studios – those subjects often boiled down to: love, death, sex and power. There were other subjects, but those four topped the list. And those paintings Marc had been creating, featuring ultra-sleek sex goddesses; they were inspiring images, even breathtaking.
I was climbing a steep trail along an old granite quarry when the word "breathtaker" popped into my mind. By the time I reached the upper ridge over the quarry, I had imagined all the basic elements of my story.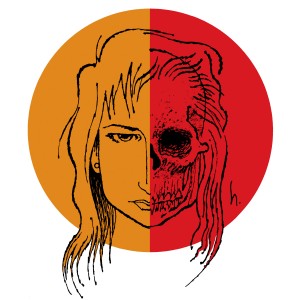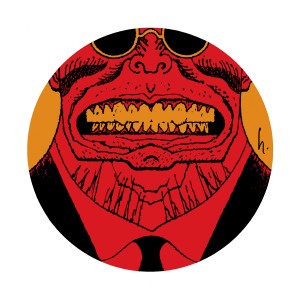 Siren. Temptress. Man-eater. Call Chase Darrow what you want, but whatever the label, she would be the Breathtaker: a nice young woman who possessed the power to love a man to death. Chase Darrow might be the only real, living example of a succubus. Breathtaker would be part horror story, about a woman with the power to drain men of their very life force; part romance, because her lovers are her willing victims… Part crime story, as Chase is on the run from a government that has branded her a criminal… And part super-hero story: The Man, a popular television and merchandising figure who also happens to have extraordinary powers and abilities that he is using to hunt down and capture Chase – all in an effort to boost his sagging Nielsen ratings. It would be a serious, sexy story – but it would also make some comments on the current scene of comics that were taking things all too seriously.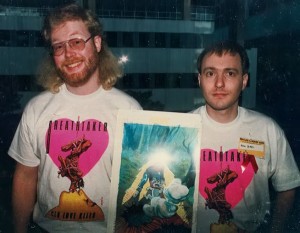 It was almost two years later when DC Comics published the first volume of the four "Prestige Format" issues of BREATHTAKER. And it was the best thing that Marc and I ever did together. Even at the time, it created a stir. It sold great and got critical acclaim, a few awards and nominations. DC Comics was going through major changes. The industry was changing drastically. The planned sequel got sidelined several times, and then our visionary editor, Mike Gold, left the company. BREATHTAKER was an orphan. A popular orphan. Vertigo happened. BREATHTAKER was retroactively collected into the Vertigo imprint. And after years of successive printings and excellent sales, we were approached about doing a sequel. The proposed editor on the series didn't feel that Marc and I knew what we were doing, insisting on a very "hands-on" involvement with the creation process. The process was a lot like that early kind of collaboration that Marc and I had moved away from when we started on BREATHTAKER. It was not going to work out. We pulled the plug, got our rights back and decided to go elsewhere.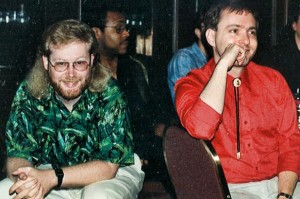 The first thing that happened was that one of actress Kate Hudson's producers optioned BREATHTAKER for a film for Kate. They set up the film at SONY. Everyone celebrated! That was a Wednesday. On the next Monday, the studio regime was changed. All the people in charge were new. And all existing projects were cancelled.
Marc and I had several other film and TV options on other properties and time marched on. We did other comics. Won other awards. Professionals from the film and animation industry would contact us on a regular basis and tell us how much BREAHTAKER meant to them. Comics professionals would stop us at conventions and industry parties to tell us how impressed they were with BREATHTAKER. We got letters, eMails, instant messages, Facebook comments and messages passed through mutual friends and relatives, from people all over the world, telling us how much BREATHTAKER meant to them. As time passed, the comics professionals began to be younger and they told us how reading BREATHTAKER had opened their minds about what comics could be. And through the years, Marc and I hung out, told each other bad jokes and talked about one day doing the BREATHTAKER sequel. It never was the right time.
Carol and I like to take long drives for vacations. One night we covered the kitchen table with road maps and decided we wanted to visit the Norman Rockwell Museum in Stockbridge, Massachusetts. We worked out all the details of a two week vacation based around the goal of visiting the museum. It sounded like fun. We would hike in the White Mountains, rummage through used bookstores and antique shops, and visit several museums and galleries. This is our kind of wild fun! We set our travel dates to be a few months later in May. And we went to sleep that night with pleasant anticipation.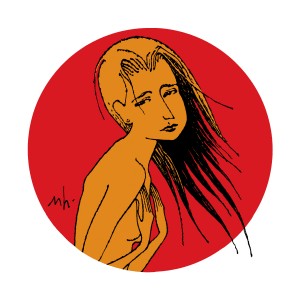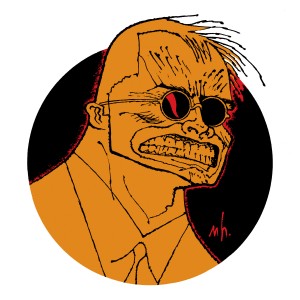 The next morning, I was working in the studios when the phone rang and a man introduced himself as Martin Mahoney, of the Norman Rockwell Museum. My mind became confused. How, I asked myself, was this connected with our newly formed plans to visit the museum? Had Carol contacted them for some reason? But when could she have done it? I was so confused that I was almost not hearing Martin asking me if I was the creator of BREATHTAKER, and did I know how to contact Marc Hempel.
Martin explained that the museum was planning a show to feature graphic novels. BREATHTAKER was one of his favorites. He had a list of BREATHTAKER art and materials he would love to be able to include in the proposed show. Would we be willing to participate?
Carol and I hand-delivered the first batch of materials when we visited the Rockwell museum a few weeks later. And we got an amazing tour of the public and private sections of the museum. "LitGraphic: The World of the Graphic Novel" opened on November 10, 2007 and became the Norman Rockwell Museum's most popular show to date. At the gala opening there was a wealth of comics creators and this included our original editor, Mike Gold.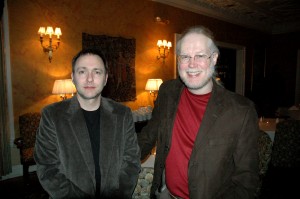 Marc Hempel and Mark Wheatley at the opening of the Norman Rockwell Museum's LITGRAPHIC show in 2007.
When my mother got to see the show, she had a hard time grasping just why people were honoring my comics this way. But that didn't stop her from taking tourists in hand and giving them a personal tour, "And this wall is all my son's work!"
When the show concluded the popular run at the NRM, for the next several years it toured around the country to many other museums. The outpouring of praise and support for our creation was eye-opening and gratifying. Marc and I are always focused on our next creations. We were proud of our work on BREATHTAKER and it was still alive in our imaginations because the unproduced sequel left it open to continue. But we really did not give it much thought. And then there began a steadily increasing pressure from our fans to bring the book back into print. Now, placed at Titan Publishing, BREATHTAKER is about to return to bookshelves.