Norman Rockwell Museum Presents 32nd Annual Berkshire County High School Art Show
Manager of Media Services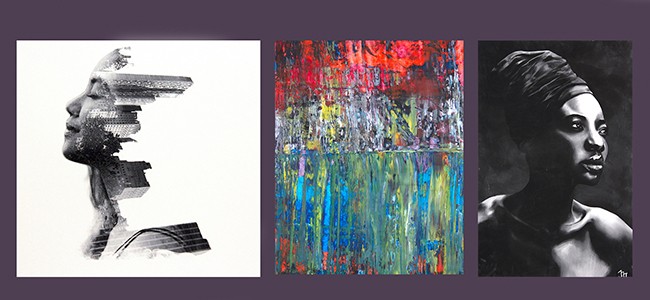 Artwork from 32nd Annual Berkshire County High School Art Show. All rights reserved.
Stockbridge, MA, January 26, 2018—Born on February 3, 1894, Norman Rockwell always wanted to be an artist. At age 14, he enrolled in art classes at The New York School of Art. He painted his first commission of four Christmas cards before his sixteenth birthday and began studying art full-time at The National Academy of Design and The Art Students League. While still in his teens, he was hired as art director of Boys' Life, the official publication of the Boy Scouts of America, and began a successful freelance career illustrating a variety of young people's publications.
In celebration of Norman Rockwell's birthday and the creativity of youth, Norman Rockwell Museum is proud to present the 32nd anniversary of the Berkshire County High School Art Show, with a special exhibition opening to be held at the Museum on Saturday, February 3, from 2 to 4 p.m. 
Celebrate the creative talent on display from Berkshire County high schools, and meet the artists; original works in all media—from painting and drawing to photography, ceramics, three-dimensional assemblage, and digital art—will be on view. 
At 2 p.m., award-winning illustrator Tony DiTerlizzi, whose work is currently on view at the Museum, will discuss the power of imagination and development of his own artistic talent and career since his student years.  
On view at the Museum through March 4, 2017, the exhibition is generously sponsored by Berkshire Bank. Admission to the High School Art Show and opening is free (does not include regular Museum admission).