Norman Rockwell Museum Presents A Day in the Life of a Girl and Boy Family Day
Manager of Media Services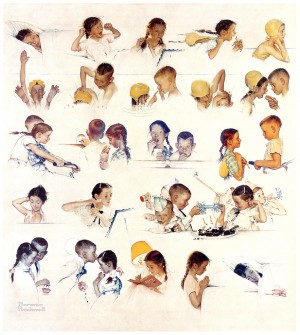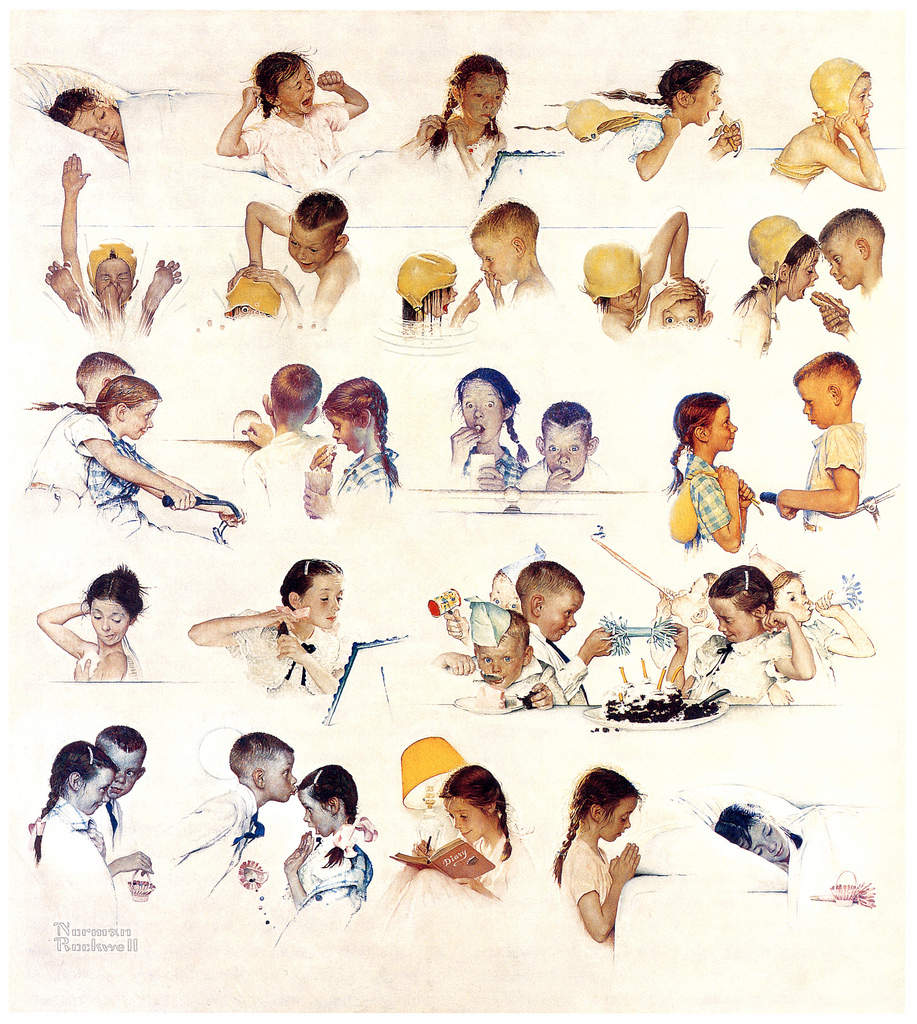 Norman Rockwell (1894-1978), "Day in the Life of a Little Girl," 1952.
Oil on canvas, 45″ x 42″. Cover illustration for "The Saturday Evening Post,"
August 30, 1952. Norman Rockwell Museum Collections.
©SEPS: Curtis Licensing, Indianapolis, IN.
Stockbridge, MA, November 10, 2017—Norman Rockwell Museum will present a special Thanksgiving weekend family day on Saturday, November 25, from 1 to 4 p.m. in celebration of two new books for young readers, Norman Rockwell's A Day in the Life of a Girl and Norman Rockwell's A Day in the Life of a Boy. Author Will Lach will hold a reading and talk about the books, based on original Rockwell paintings, as well as a conversation with model Mary Whalen Leonard, who posed for several of the artist's most beloved paintings, including Girl at Mirror, Girl with Black Eye, and Day in the Life of a Girl. A book signing will follow, and families will have a chance to create artworks illustrating a day in their lives.  
"I have loved Norman Rockwell since I was a kid," notes author Will Lach, who also serves as Vice President and Editorial Director of Abbeville Press. "With these books, I was motivated to make great artworks accessible to children. The sequential style of each painting, originally created for the cover of The Saturday Evening Post, served as a wonderful inspiration for the stories."
Visitors can also view all 323 of Norman Rockwell's Saturday Evening Post covers during their visit. The family day is free for Museum members, children 18 and under, or included with regular Museum admission. 
Published by Abbeville Press, Norman Rockwell's A Day in the Life of a Boy (ISBN 978-07892-1289-4) and Norman Rockwell's A Day in the Life of a Girl (ISBN 978-0-7892-1290-0) will be available in the Norman Rockwell Museum store through the holidays. For more details, visit: store.nrm.org