Norman Rockwell Museum Presents
An Afternoon with Hanna-Barbera Writer Glenn Leopold
Manager of Media Services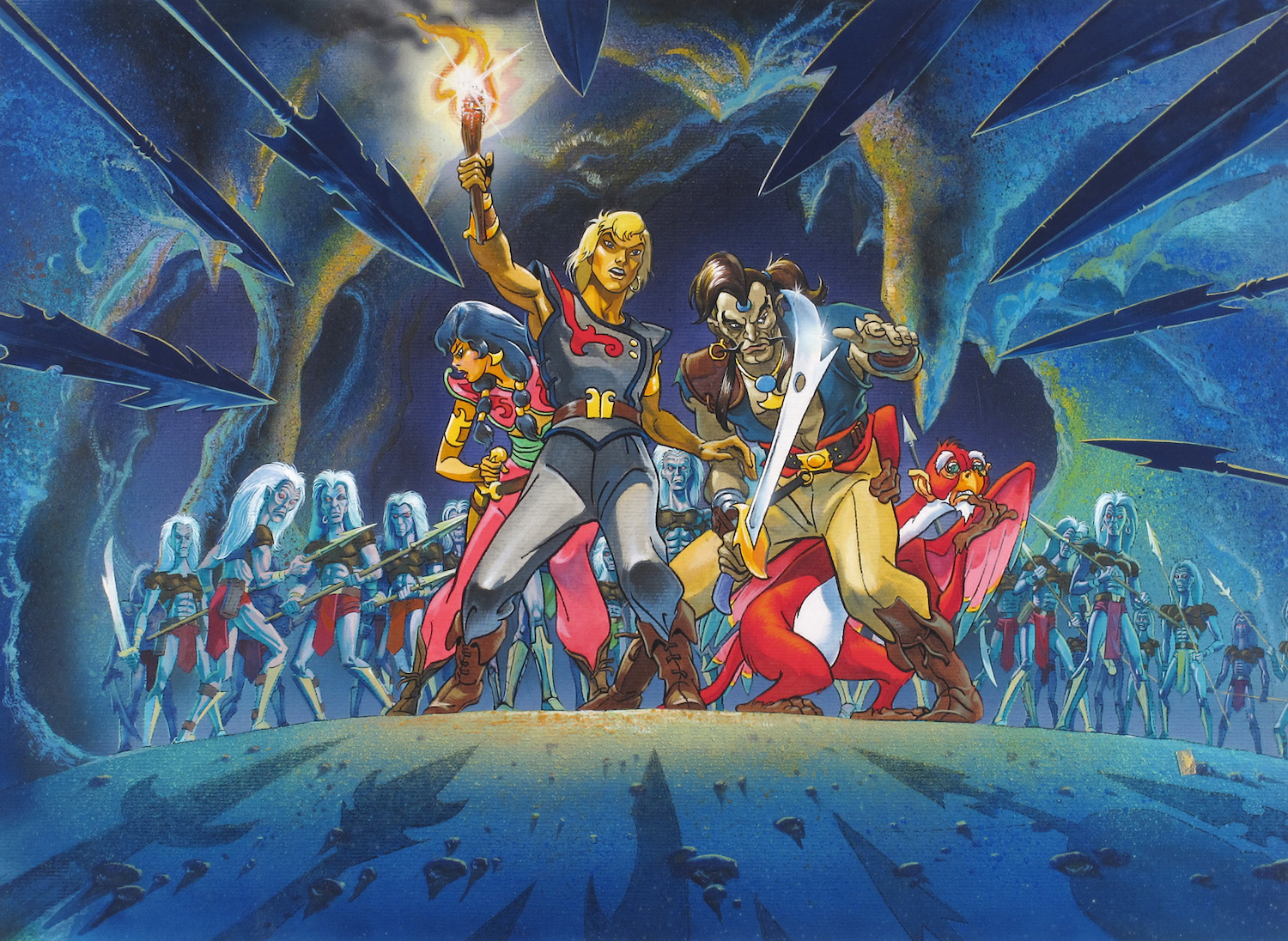 Presentation art for The Pirates of Dark Water, ca. 1991. Collection of Warner Bros. Archive.
PIRATES OF DARK WATER and all related characters and elements © & ™ Hanna-Barbera. (s16)
Stockbridge, MA, April 7, 2017—In conjunction with its current exhibition Hanna-Barbera: The Architects of Saturday Morning, Norman Rockwell Museum will present an afternoon with Hanna-Barbera writer Glenn Leopold on Sunday, May, 14, starting at 2 p.m.
Glenn Leopold is a noted writer and musician, who created programming for Hanna-Barbera for nearly 30 years. The lead writer of the feature-length movie Scooby Doo on Zombie Island, Leopold worked directly with studio founders Bill Hanna and Joe Barbera, and as a writer, editor, and developer of such popular programs as The Smurfs, Superfriends, SWAT Kats: The Radical Squadron, The Pirates of Dark Water, and The Real Adventures of Jonny Quest. In honor of Mother's Day, tea and treats will be served. The event is free for Museum members, or included with Museum admission.
Hanna-Barbera: The Architects of Saturday Morning
On view through May 29, 2017
Before the rise of basic cable, Saturday mornings for many children in America were spent watching cartoons on one of three available television channels. From 1958 through the 1980s, a majority of those cartoons bore the imprint of Hanna-Barbera. Creating scores of popular series such as The Yogi Bear Show, The Flintstones, The Jetsons, Jonny Quest, and Scooby-Doo, Hanna-Barbera was an animation powerhouse and its bountiful creativity is beloved to this day. 
Hanna Barbera: The Architects of Saturday Morning focuses primarily on the golden years of the studio—from the premiere of their first cartoon, The Ruff and Reddy Show, in 1957 and The Huckleberry Hound Show in 1958 to the debut of Scooby-Doo, Where Are You! in 1969. Hanna and Barbera's early work on Tom and Jerry will be explored, in addition to the scores of TV and film animation and live-action projects created by the studio between 1970 and 2001. Included within the exhibition will be original animation art, sketches, model sheets, photographs, and archival materials that detail the process of bringing the studio's creations to life. Also included in the exhibition, Hanna-Barbera-related toys and other commercial products, and an interactive installation that will draw from the vast library of sound effects created by the studio. The exhibition was developed in partnership with Warner Bros. Consumer Products and has been sponsored, in part, by Keator Group, LLC.