Happy New Year!
Norman Rockwell Museum has been receiving some great press lately, and we thought we'd take a moment to share it with you.
In late December, NBC's Al Roker offered a rave review of our exhibition Hanna-Barbera: The Architects of Saturday Morning. The Today Show host shared photos of his visit and described how much he and his family enjoyed the exhibition of original Hanna-Barbera animation art, cels, and memorabilia: "You have got to go!" The exhibition is on view through May 29, 2017.
This past week Ruth Bass, columnist for The Berkshire Eagle, continued the praise for our Hanna-Barbera exhibition. Interviewing our Curator of Exhibitions Jesse Kowalski, Bass detailed the process of putting the family-friendly show together, and noted the many families in attendance. The Museum will be presenting related programming through the run of the exhibition.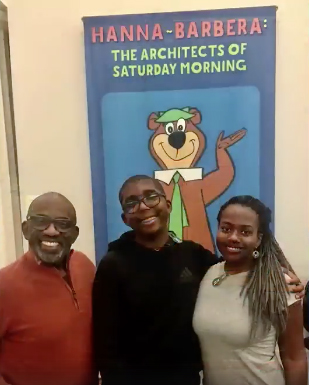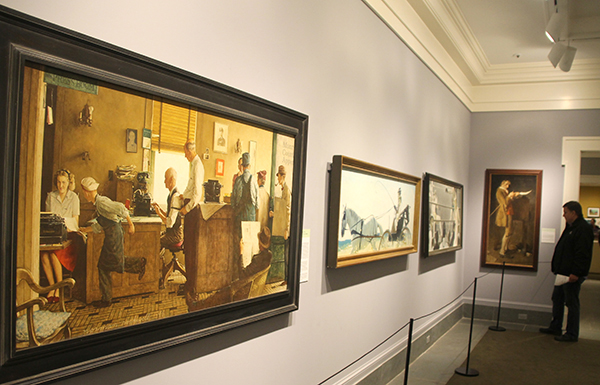 Finally, Wall Street Journal writer Ralph Gardner Jr. offered a terrific commentary about Norman Rockwell Museum on local NPR station, WAMC. Using the Danish word "hygge" to describe his visit to the Museum's calm, rural setting in the Berkshires ("it rates high on the 'hygge' scale"), Gardner mentioned several Rockwell paintings that caught him by surprise, comparing the artist's work to Vermeer. "To find a stronghold of culture in the middle of nature feels a special gift," he remarked.
We continue to be grateful for the many visitors and reporters who have shared their memorable experiences of visiting Norman Rockwell Museum. Please feel free to fill out a comment card, share with your friends on social media, or visit us on TripAdvisor. We look forward to seeing you again soon!