Norman Rockwell Museum's "Friday Night at the Movies" Debuts with The Grapes of Wrath
Stockbridge, MA, July 6, 2016—This summer Norman Rockwell Museum will debut its new Friday Night at the Movies: A Rockwellian Film Series. Visitors are invited to this monthly series of classic films, which explore themes featured in Norman Rockwell's paintings. Norman Rockwell Museum Curator Jesse Kowalski will introduce the films, providing context, followed by an audience Q&A. Refreshments will be served.
The film series kicks off this Friday, July 8, starting at 5:30 p.m., with a showing of the 1940 classic, The Grapes of Wrath. Director John Ford's visual interpretation of John Steinbeck's novel details the effect of the 1930s Dust Bowl on a family of Oklahoma farmers as they search for a new life in California. Ford won an Oscar as Best Director for the film, which stars Henry Fonda as Tom Joad. Nominated for an Academy Award, the film was also added to the National Film Registry in 1989.
Admission to each movie is free with Museum admission; or $10 per film, $5 for Museum members.
Upcoming Movies:
Just Pals (1920)
Friday, August 12, 5:30 p.m.
American Graffiti (1973)
Friday, September 2, 5:30 p.m.
My Man Godfrey (1936)
Friday, October 7, 5:30 p.m.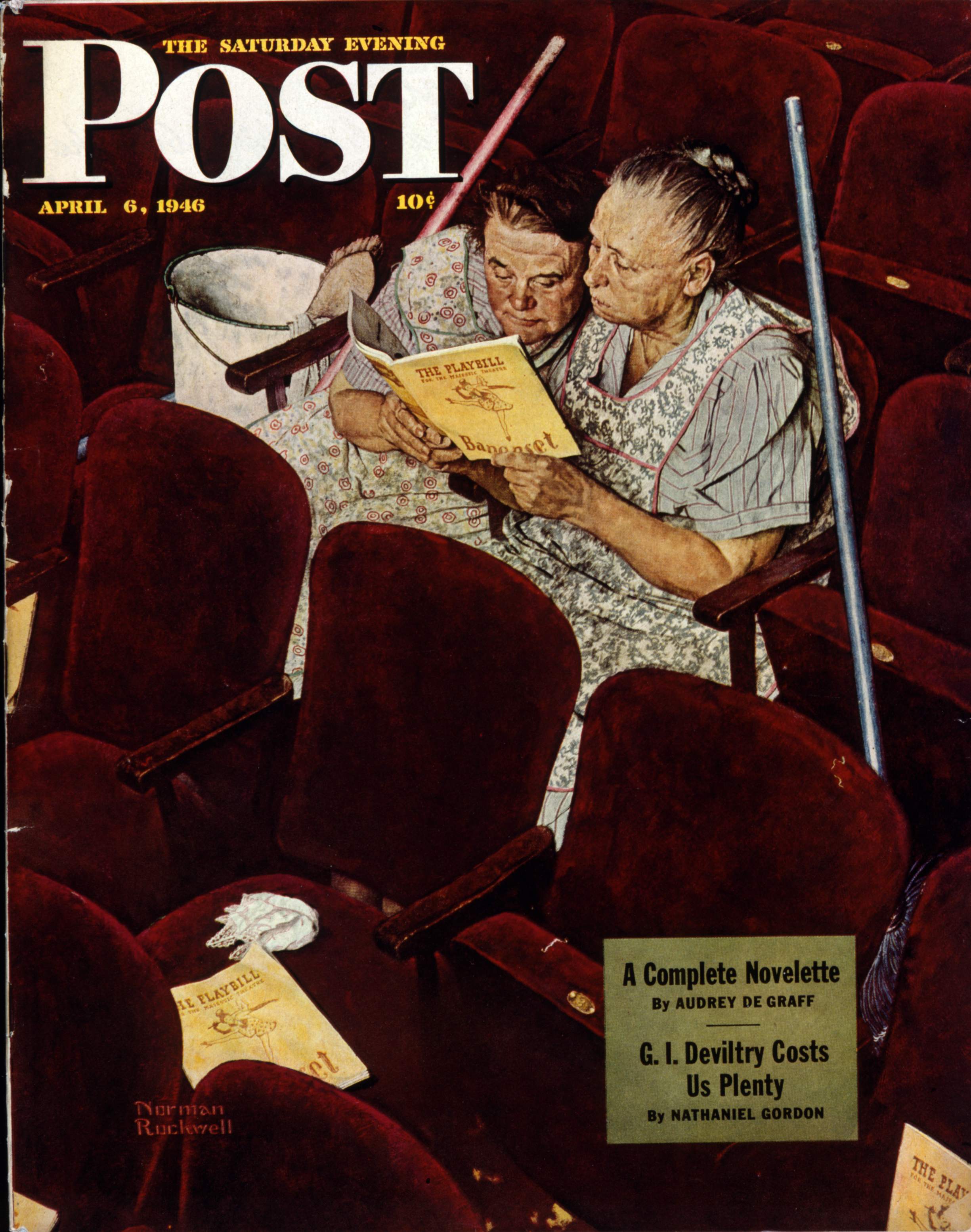 "The Charwomen," 1946. Cover illustration for "The Saturday Evening Post," April 6, 1946.
©Curtis Publishing, Indianapolis, IN