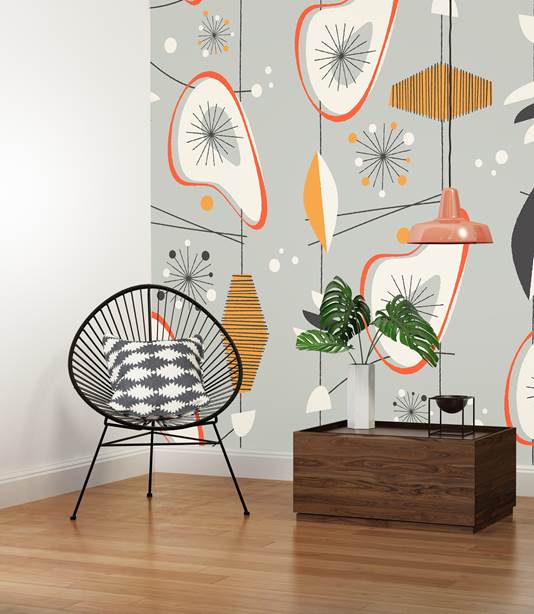 Stockbridge, MA, April 7, 2016—In conjunction with its current exhibition "Mac Conner: A New York Life," Norman Rockwell Museum will present the lecture "Mid-Century Modern: Home Furnishings in the Post-War Era" on Saturday, April 16, starting at 5 p.m. Henry Ford Museum Curator of Decorative Arts, Charles Sable will discuss the hallmarks of domestic style in the Post-War 1940s and 1950s, which are featured prominently in Mac Conner's artwork. The program is free for Museum members, or with Museum admission. Reservations encouraged by calling: 413.931.2221.
Curator of Decorative Arts, Charles Sable has been at The Henry Ford Museum since 2008. His areas of curatorial responsibility include furniture, ceramics, silver, glass, and fine art, and he also helps ensure the historical accuracy of interiors within Greenfield Village's buildings. Prior to Henry Ford Museum, Mr. Sable served as a curator at Norman Rockwell Museum, where he organized the 2008 exhibition "Raw Nerve! The Political Art of Steve Brodner;" and at the William F. Eisner Museum of Advertising & Design, where he organized exhibitions exploring diverse aspects of visual culture.
Mac Conner: A New York Life
On view through June 5, 2016
Fifty years later, the influence of the mid-1950s to 1960s endures, with current fashion, film, music, and commercial art continuing to be informed by the art, design, and culture from the time period. One of illustration's original "Mad Men," Mac Conner was one of the artists whose work helped shape the popular image of postwar America.
Organized by the Museum of the City of New York, "Mac Conner: A New York Life" is the first exhibition of more than 70 original works by the New York City-based artist whose advertising and editorial illustrations graced the pages of such leading publications as "Cosmopolitan," "Redbook," and "The Saturday Evening Post." Presented as part of Norman Rockwell Museum's Distinguished Illustrator Series, the exhibition is co-sponsored by The Modern Graphic History Library at Washington University in St. Louis and the Museum's Rockwell Center for American Visual Studies.