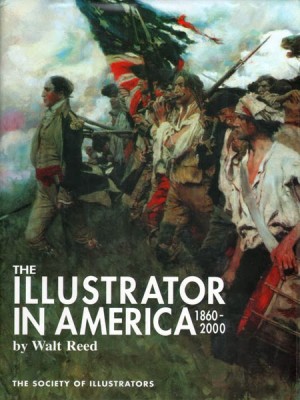 Norman Rockwell Museum is saddened to learn of the passing of our friend Walt Reed (1917-2015). An artist, author, and art historian, Reed had a lifelong commitment to scholarship relating to the art of illustration. In June 2012, the Museum awarded the Illustration House founder with its first Distiguished Scholar Award in recognition of his many achievements.
Mr. Reed was trained as an illustrator at Pratt Institute in Brooklyn and the Phoenix Art Institute in New York City, and freelanced as a book illustrator prior to joining the instructional staff of the Famous Artists School in Westport, Connecticut. There he worked with some of America's most prominent illustrators, including Norman Rockwell, Steve Dohanos, Robert Fawcett and Albert Dorne. Reed served as editor for North Light Publications from 1972 to 1976. In 1974, Reed founded Illustration House, Inc., a gallery specializing in the field of illustration and dedicated to the preservation of this vital form of American art. His many books on the subject of illustration included the classic, The Illustrator in America; Harold von Schmidt Draws and Paints the Old West; John Clymer, An Artist's Rendezvous with the Frontier West; Great American Illustrators; The Magic Pen of Joseph Clement Coll; The Art of Tom Lovell—an Invitation to History; and Harvey Dunn: Illustrator and Painter of the Pioneer West. Reed also designed the Bicentennial 50 State Flag stamps for the U.S. Postal Service in 1976 and was a consultant on several subsequent stamp projects.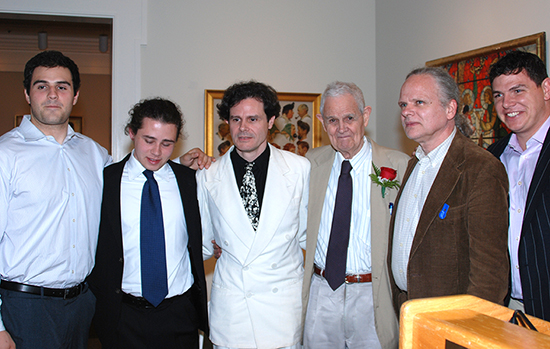 A kind-hearted and generous individual, Reed encouraged others to forge careers as curators and historians, and as collectors of the illustration arts. His writings, which reflected his vast knowledge about the history of illustration and individual American illustrators, established a significant base of scholarship, and have spurred appreciation and understanding. His work was particularly inspirational to us here at Norman Rockwell Museum.
We send our condolences to his family, friends, and many admirers.
Related Links:
"Walt Reed: A Life in Illustration," Illustration Magazine, 2012
Remembering Famous Artist Walt Reed, March 23, 2015, WestportNow