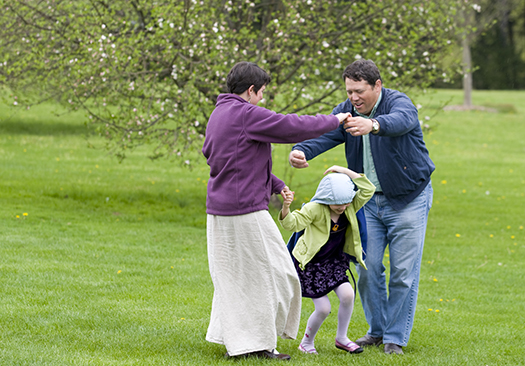 Stockbridge, MA, August 7, 2015— Norman Rockwell Museum will present Rhythms of the Earth, a musical family festival to be held on Saturday, August 15, from 1 to 4 p.m. The event will also serve as a CD release party for singer/songwriter JoAnne Spies' new album, "Ecstatic Dances."
At 2 p.m., join Ms. Spies for an interactive performance, celebrating the elements of earth, water, fire and air. The concert will begin near the Museum's historic Linwood House, with a view of the nearby Housatonic River and Berkshire Hills.
Also taking place on the Museum's outdoor terrace from 2 to 3:30 p.m., the Stockbridge Sinfornia will hold a classic music concert, featuring such favorites as Strauss' "Gyspy Baron Overture," Beethoven's "Symphony No. 2" and "Symphony No. 7," and Haydn's "Obe Concerto."
The afternoon will also include music-themed art workshops with artist/video game designer, Patrick O'Donnell, and family gallery tours focused on the art of Norman Rockwell and "New Yorker" cartoonist, Roz Chast. Admission to the event is free for Museum members, or with regular Museum admission.
JoAnne Spies is a singer/songwriter who collaborates with her audience in rhythm and sound explorations. She innovates performance, inviting the audience to literally walk with her, 'learning by going' where to go. Recent works include guided tour/community performances created at Norman Rockwell Museum for the Berkshire Festival of Women Artists. She also performed "Survivor Tree," written in honor of the Callery pear tree that survived the blast at Ground Zero, at the site of the September 11 attacks on the International Day of Peace 2012. For the past 14 years Spies has headed up the Art Cart program for Community Access to the Arts, co-creating songs with elders and people with Alzheimer's in six Berkshire healthcare settings. Her albums include: "2×3," "Me & Melville," "North Avenue Honey," and the recently-released, "Ecstatic Dances."