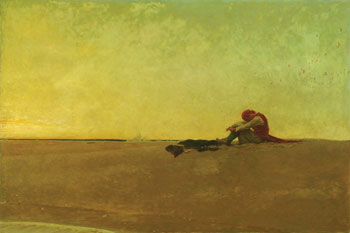 LECTURE AND PERFORMANCE SERIES
Buried Treasures: Perspectives on Pyle
Thursdays, July 5 through August 30 at 5:30pm
Howard Pyle's artworks serve as the inspiration for a lively, eclectic program series that brings his dynamic images to life. Featured programs include:
July 5: Nathaniel Hawthorne's Tanglewood Tales performed by Rob Valella
July 12: Howard Pyle as Picturemaker with illustrator James Gurney
July 19: Pyle, Piracy, and the Silver Screen with author David M. Lubin
July 26: Pirates of the Caribbean: The Black Pearl: A Fun-Filled Movie Night
August 9: Bawdy Songs and Buried Treasures: An A Cappella Evening with Quintessential
August 16: Will the Real Howard Pyle Please Stand Up? with Blogger/Illustrator Ian Schoenherr
August 23: Howard Pyle and His Students with curator/art historian Joyce K. Schiller
August 30: Monty Python and the Holy Grail: A Fun-Filled Movie Night
Free with Museum admission, members free.